Youth Ministry
Prepare for effective ministry to youth
What will I learn with a Degree in Youth Ministry?
The Youth Ministry program will help prepare you to effectively minister to adolescents at a critical life stage when possibilities for evangelism and discipleship are at their peak. Statistics indicate that the average age at which people accept Christ as their Savior is sixteen. You also will gain an understanding of the broader context of youth ministry within the Church and the Christian family.
Why should I come to Barclay College for a Degree in Youth Ministry?
Consider this quote from "This Way to Youth Ministry: an introduction to the adventure" by Duffy Robbins, a prominent voice in the youth ministry field.
"We are now ready to start on our way down the Great Unknown….We have an unknown distance yet to run; an unknown river yet to explore.  What falls there are, we know not; what rocks beset the channel, we know not; what walls rise over the river, we know not…….With some eagerness, and some anxiety, and some misgiving, we enter the canyon below."
Barclay College has partnerships and a deep relationship with Youth Core Ministries and EFC-MAYM. These partnerships, along with many other opportunities, allow you to experience actual ministry to youth, along with general time in the classroom and campus life.
What can I do with a Degree in Youth Ministry degree?
A degree in Youth Ministry will make you a prime candidate for service in the local church, para church ministries, in public schools, camp ministries, etc.
Course Requirements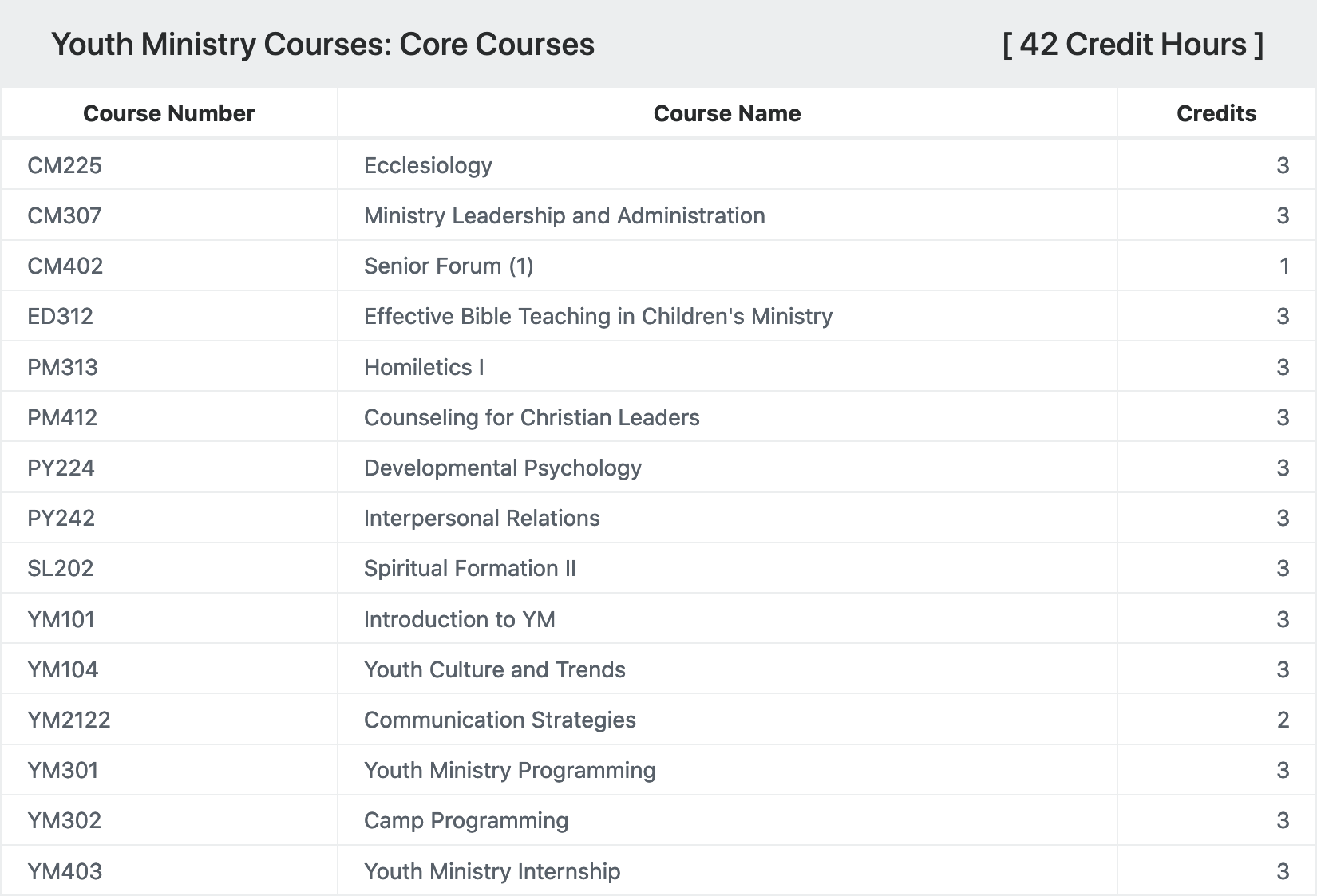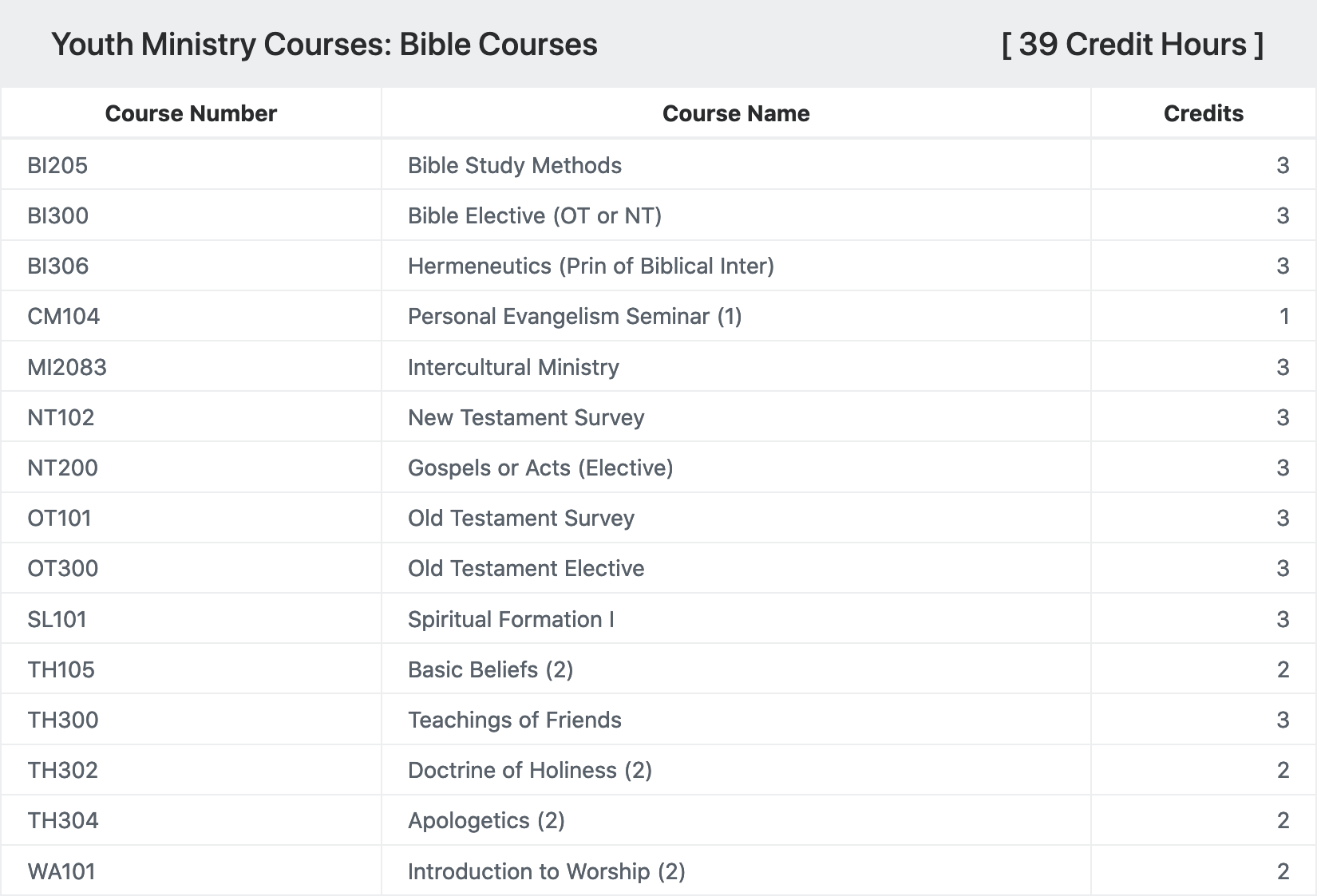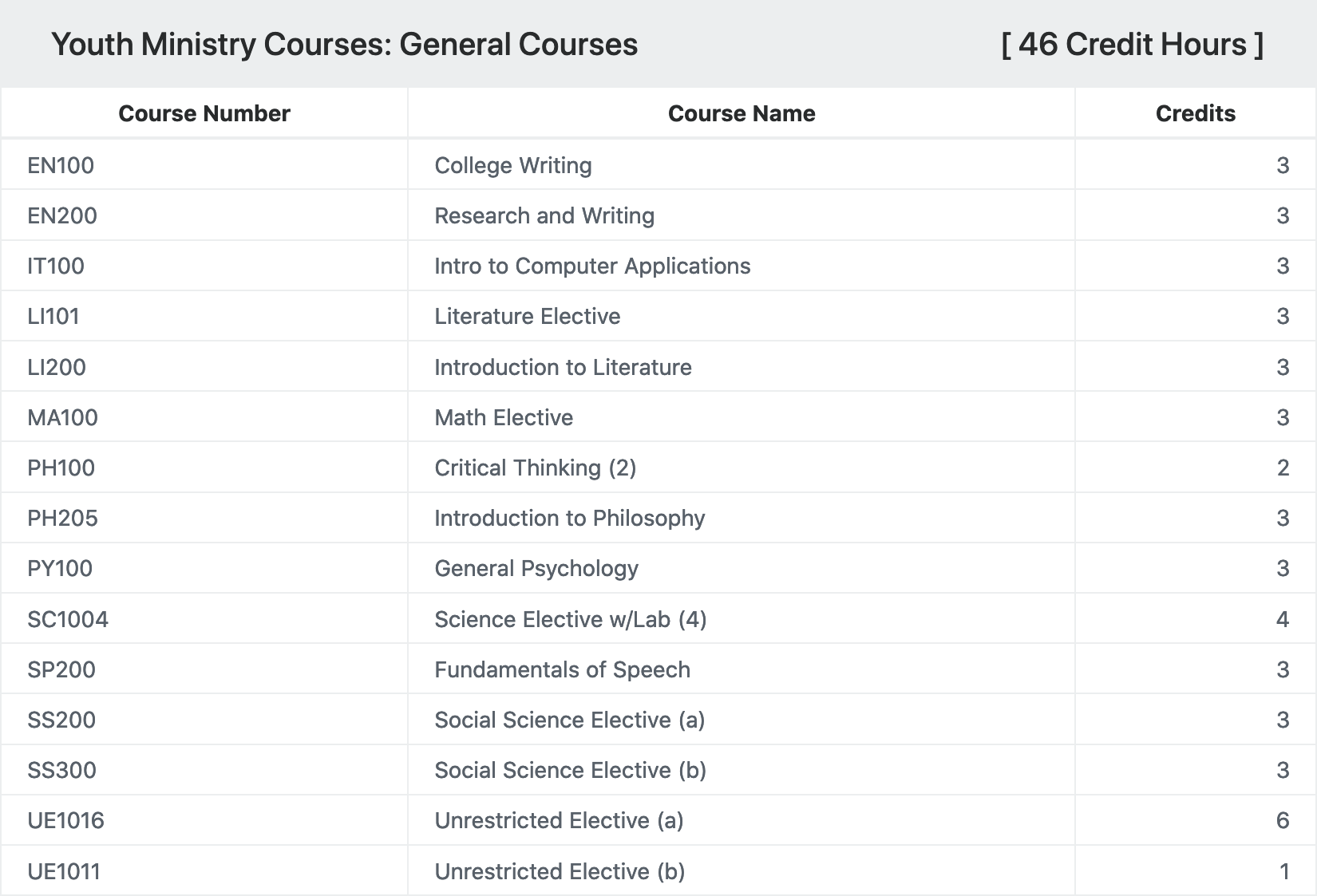 The youth ministry degree encouraged me to dive into youth ministry while I was still in college.  It was incredibly valuable to learn the mechanics of ministry from Barclay, but more importantly, to learn and grow in my heart for ministry.  This prepared me for my first role in direct ministry, and continues to strongly influence my leadership of youth ministry teams."
Joel Williamson
2007, Bible/Theology, Youth Ministries Minor
Chief Strategist & CFO, Youth Core Ministries
Greensburg, KS

Have questions about Youth Ministry?
Jesse Penna
Chair of Youth Ministry
MACM Friends University
B.A. Friends University
How to Apply
You'll hear from us each step of the way
Submit our easy, free
application
Click on "Apply" below to begin.
Complete
requirements
S

end your transcripts.

Complete your FAFSA.



Stand by for a
decision
Campus: We'll usually have a decision within 48 hours after your interview.
Online: A decision usally will be made within 48 hours.