Online Costs / Financial Aid
Check out scholarships, grants and loans available.
Whatever your financial situation may be, Barclay College wants to make it manageable for you to become a part of our online community. As a student, you could be eligible for Barclay's online scholarship, Federal Pell Grants, and/or loans. Follow the steps below to establish your financial aid account. It is important that you start the process early so your file can be completed before classes begin.
Step 1: FAFSA
If you need financial aid, start with a free application for Federal Student Aid (FAFSA) to determine eligibility. Use the Barclay College school code: 001917.
Step 2: Student Loans
Students interested in a loan will need to… 
Complete an Entrance Interview
Complete a Master Promissory Note
Choose a lender
Breakdown of Costs
2023-2024
The costs at Barclay College are much less than similar private Christian colleges. In addition, we offer scholarships and other types of financial aid. Students find that Barclay's outstanding quality and reasonable costs add up to a great education value. Tuition and fee schedules may be adjusted from year to year as necessary. Students may find some variation from the charges listed depending on course schedules, housing and meal plans. All existing bills from any current semester must be paid in full by the end of that semester, before a student can register for the next semester.
Online Full-time
| | |
| --- | --- |
| Tuition (24 credit hours) | $10,080 |
| Technology Fee ($30 per credit) | $720 |
| Yearly Total Cost (8 Classes) | $10,800 |
| Scholarship — Year (for full-time students) | -$1,200 |
| Grand Total | $9,600 |
* Additional scholarships, grants, and loans available.
Scholarships and Discounts
Full-time students receive $600 per semester.
Criminal Justice applicants: 10% discount

is offered

to Active First Responders — EMS, Fire Fighters, and Emergency Management Personnel in addition to the Online Full-Time Scholarship. Other occupations may be deemed "first responders" if approved by the Chair and Dean.
Free

 

Session 40 class with full-time enrollment in the following Spring or Fall Session.
Grants
Federal Grants
The Federal Pell Grant and the Federal Supplemental Education Opportunity Grant (FSEOG) are awarded based on federal income guidelines. Award is based solely on financial need. The amount varies. The Free Application for Federal Student Aid (FAFSA) serves as an application for all federal programs.
Loans
Federal Subsidized Stafford Loan
This is a long term, low-interest loan designed to provide students with additional funds for school. The interest is paid by the government while the student is enrolled at least half-time. This is a need-based loan as determined by the FAFSA. The loan does not go into repayment until 6 months after graduation or dropping below half-time. The student must repay this aid.
Federal Unsubsidized Stafford Loan
This is different from the subsidized loan in that the student is responsible for the interest on the loan amount while still in school. Interest can be paid as you go, or it can be added to your loan amount. This is a non-need-based loan as determined by the FAFSA. The loan does not go into repayment until 6 months after graduation or dropping below half-time. The student must repay this aid.
Parent Loan for Undergraduate Students (PLUS)
Parents of dependent students that have filed a FAFSA may apply for a loan for their child's education. The repayment begins 60 days after receiving the loan. Interest rates are currently at 6.8%. This is a credit-based loan. If a PLUS loan is denied, the dependent student will be treated as independent for the calculation of loans.
Veteran's Benefits
Barclay College is approved to offer education to veterans eligible to receive Veteran's Benefits. Information on veterans' educational benefits is available on the U.S. Department of Veterans Affairs website www.gibill.va.gov. You may obtain an application from the Financial Aid Office.
Financial aid for active and reserve members of the military forces is available through the DANTES (Defense Activity for Non-Traditional Education Support) program. Contact your service's Education Center or your unit education representative. Information is available on the DANTES website www.dantes.doded.mil.
Alternative Loans
Sometimes the standard loans are not enough for students, this is where alternative loans become an option. These loans have a higher interest rate than the Stafford and PLUS loans. We do not add these to the award letter unless a student specifically asks. Here are some of those loan opportunities:
Discover Student Loans
https://www.discover.com/student-loans/
Sallie Mae
https://www.salliemae.com/student-loans/smart-option-student-loan/
Policies
How to Apply for Financial Aid
Apply for admission to Barclay College. A financial aid package will not be awarded until acceptance is finalized. The application for admission is also the application for institutional merit-based financial aid, but not for need-based or federal financial aid.
Complete the Free Application for Federal Student Aid (FAFSA). The FAFSA can be obtained from high school counselors or by writing or phoning Barclay's Student Financial Services Office (607 N. Kingman, Haviland, KS 67059, 1-800-862-0226). It can also be completed online at the FAFSA web site. Some financial aid sources have limited funding; therefore it is important to complete this application early.
Other Important Information
The Student Financial Services Office may be required by the federal government to request income tax information from some students and their parents.
Students are encouraged to energetically pursue all sources of aid. High school counselors, libraries, and Barclay's Financial Aid Director can provide students with information on available grants and scholarships.
Satisfactory Academic Progress
Federal regulations require the College to establish and apply reasonable standards of satisfactory progress for the purpose of the receipt of financial assistance under the programs authorized by Title IV of the Higher Education Act. The law requires institutions to develop policies regarding satisfactory academic progress (SAP) for each degree program and the consequences to the student if progress is not achieved. Barclay College students who wish to be considered for financial aid must maintain satisfactory progress in their selected course of study as set forth in this policy.
Institutional Policy
The Financial aid Office evaluates student academic progress at the beginning of each award year. Students are evaluated on the basis of grade point average (GPA), credit hour completion, and maximum time frame limitation. (see academic probation policy)
If a student fails to achieve the minimum required cumulative GPA during a probationary semester, the normal result is academic suspension which involves complete separation from the College for at least one subsequent semester. Students may be granted permission by the faculty to continue on academic probation if they have made satisfactory progress toward achieving the required minimum cumulative GPA. This possibility remains as long as the GPA is improved. If it is lowered or remains unchanged, the academic suspension will be enforced.
If the faculty grants a student permission to return the following semester, then the student may be eligible financial aid.
Maximum Time Frame Limitation (Degree Completion)
Students are also subject to a quantitative measure of progress. Students must: maintain a cumulative maximum time frame of at least 67% (courses used here will be those in which the student is enrolled at the official reporting date (20th class day)
Institutional Procedures
Students are notified of the Satisfactory Academic Policy (SAP) in the Barclay College Academic Catalog. In addition, a SAP policy letter is mailed to aid recipients with each award letter.
Denial
A student will be denied assistance if any of the following occurs:
1. The student's GPA is below the minimum requirements as defined above
2. The student does not make the incremental progress as described above.
3. The student reaches the maximum time frame for completion of his/her program as defined above.
Probation
A student will be placed on probation if the cumulative grade point average is not met or if the cumulative maximum timeframe is not achieved.
A student seeking to reestablish eligibility of financial aid may do so by:
1. Achieving the required GPA.
2. Appealing the financial aid decision.
Appeal Process
Any student denied financial aid that can prove special circumstances pertaining to his/her case, may appeal the decision denying aid.
Consequences of Denial
Students who do not maintain satisfactory academic progress lose eligibility for aid for the entire academic year. Exceptions must be approved and documented in the student's file.
Verification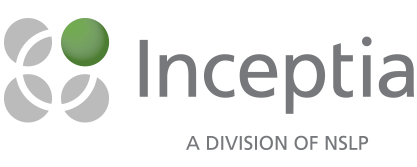 Federal Verification Process
We are pleased to announce we have established a partnership with Inceptia to expedite the federal verification process for Barclay College. Verification Gateway (VG) from Inceptia is an online portal to guide students and parents through verification.
If your FAFSA application is selected for verification by the U.S Department of Education, you will receive an email from VGCS@inceptia.org, or postcard from Inceptia, containing Barclay College's unique website link to start the verification process.
We encourage you to begin the verification process within 7 days of receiving notification from Verification Gateway to ensure you receive your financial aid in time for payments. Failure to complete the verification process could result in the delay or denial of your financial aid.
Follow these steps to complete your verification.
Access our school's unique website link in the email from VGCS@inceptia.org or listed below.
Create your account and choose preferences for text messages and e-signatures.
Complete your Task List.
Confirm your signature and review your information.
Sign your account.
*If you are a dependent student, your parent also needs to create their own account and complete each of these steps.
Verification Gateway Links and Deadlines for Barclay College
2021-2022 Federal Verification: https://www.verificationgateway.org/barclay2022
Deadline for submitting these documents is September 1, 2022.
Questions about the verification process?
Contact Inceptia, Monday through Friday 8 am – 7 pm Central at 888.374.8427 or VGCS@inceptia.org.
About Inceptia
Inceptia, a division of National Student Loan Program (NSLP), is a nonprofit organization committed to offering effective and uncomplicated solutions in financial aid management, default prevention, and financial education. Our mission is to support schools as they launch brilliant futures for students, armed with the knowledge to become financially responsible citizens. Learn more at Inceptia.org.
Questions about financial aid?