Worship Arts
Get equipped with a biblical, theological, and historical foundation for servant leadership and worship leading within the local church.
What will I learn with a Worship Arts Degree?
When you graduate with a degree in Worship Arts, you be able to:
Articulate a biblically and historically informed theology of worship.
Lead a congregation in various forms of worship.
Apply historical and theoretical understanding to the analysis of music.
Provide pastoral care to your community.
Why should I come to Barclay College for a Worship Arts Degree?
The Worship Arts degree at Barclay College is designed to equip you with a solid biblical, theological, and historical foundation for servant leadership and worship leading within the local church. The program will challenge you to think about worship from a biblical, theological, historical, and contextual perspective as well as to acquire the necessary musical and leadership skills to be effective worship pastors.  We offer multiple opportunities for hands on experience in worship leading by participating in chapel bands and / or leading in local churches. 
What can I do with a Worship Arts Degree?
A degree in Worship Arts prepares you for a number of positions:
Worship leader at a church
Worship Arts Director at a church
Youth Worship Leader
Camp Worship Leader
Private School music teacher / chapel coordinator
Music director
Children's choir director
What is the career/job outlook?
Churches of all denominations around the globe are looking for worship leaders. With the biblical and theological training you will also have, you will be a prime candidate.
What are alums of the program doing?
Alums of the program are full-time or part-time worship leaders in churches of different denominations and sizes.  Some have become pastors.  You would also be able to become certified to teach music in the public school.
Course Requirements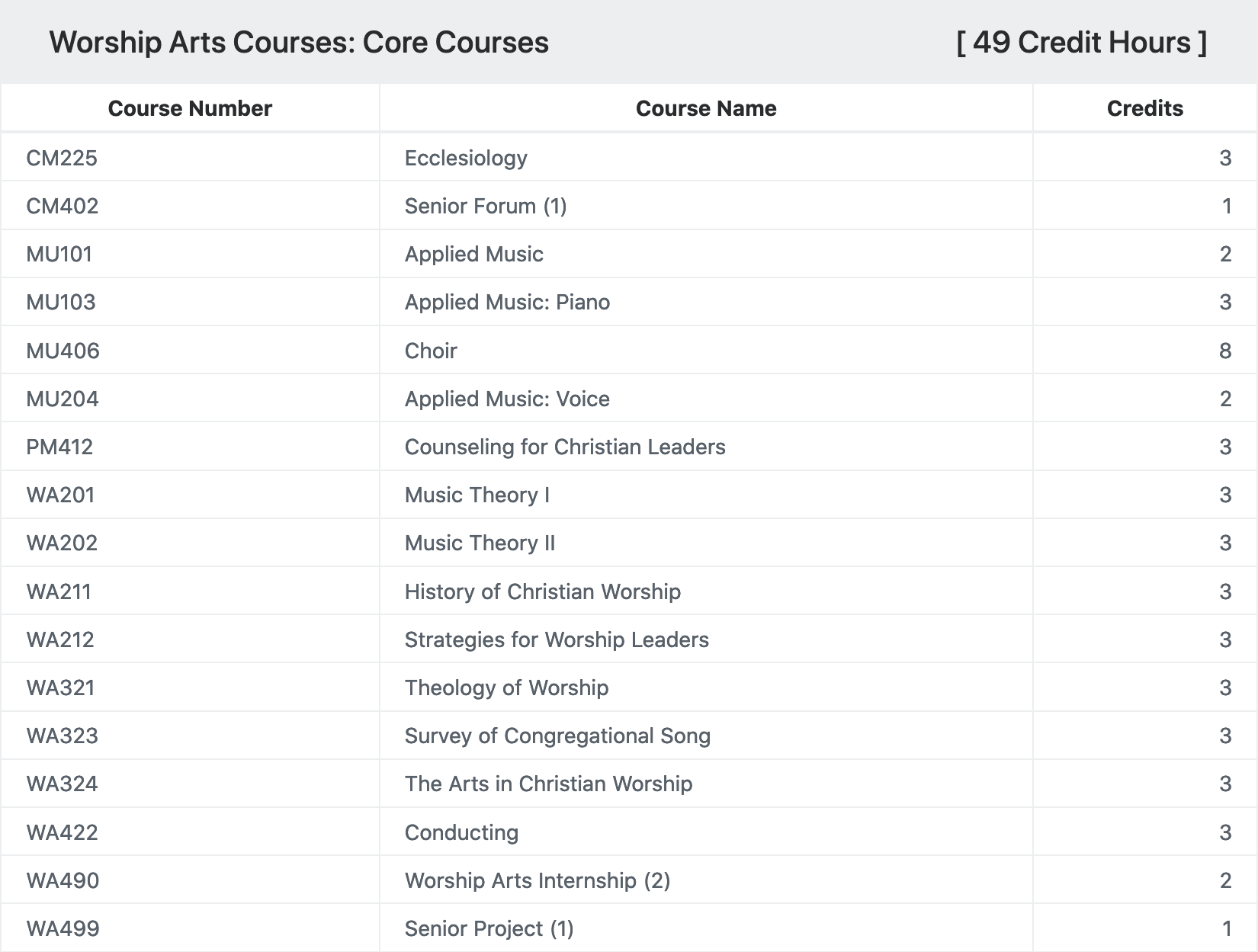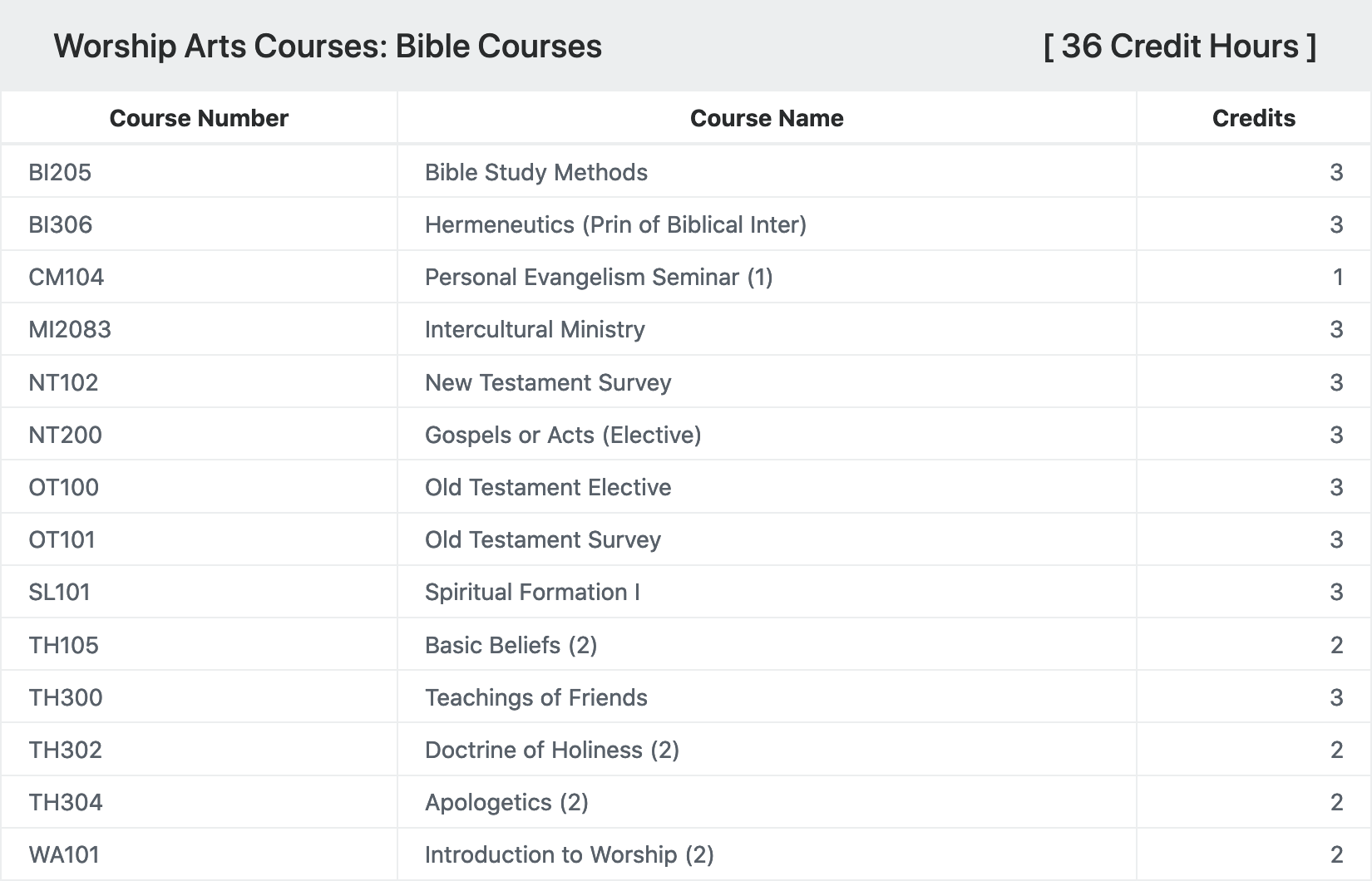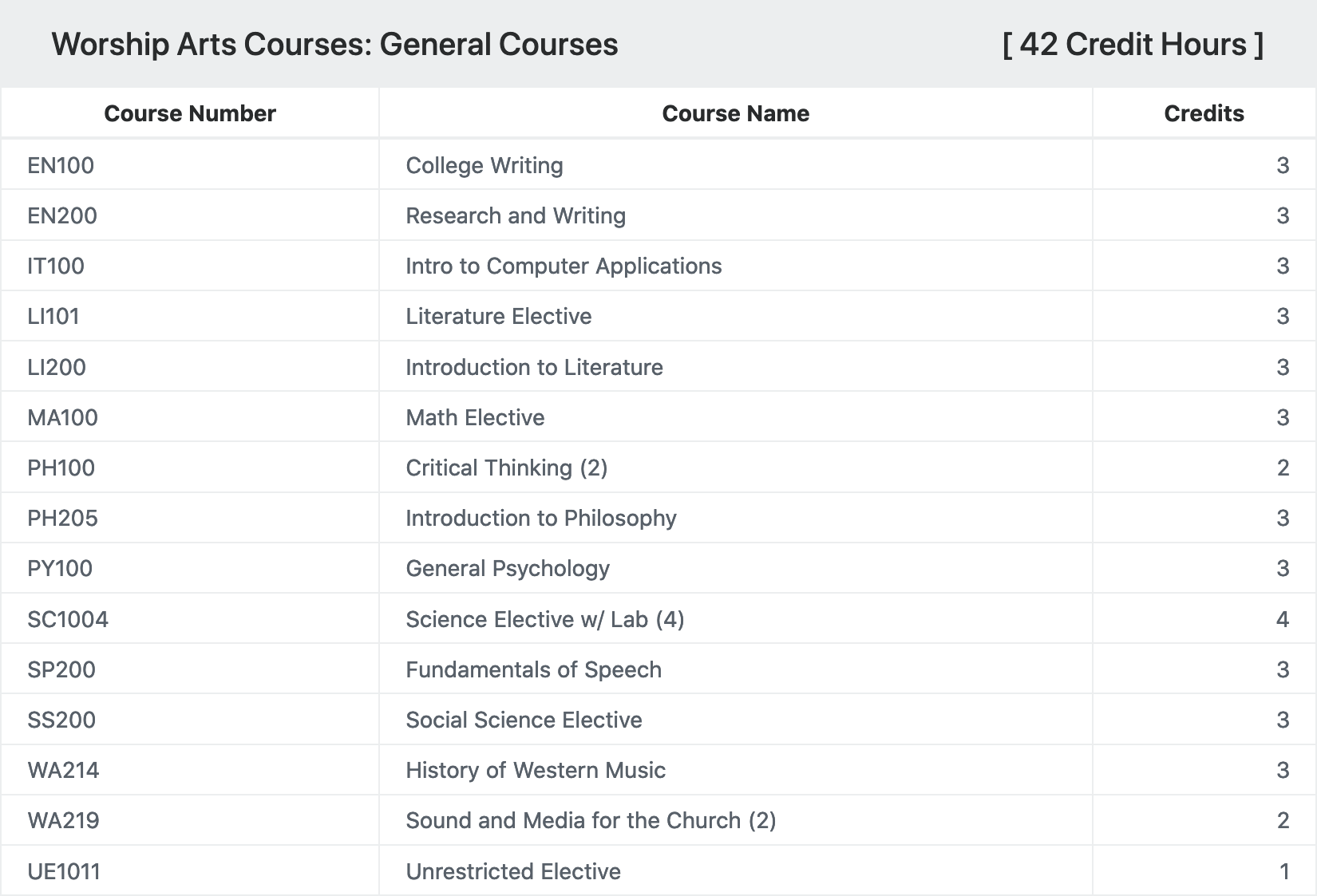 Pursuing the Worship Arts degree set me up for success. The music theory courses were some of the most helpful. They taught me all the rules (and exceptions) that I put into practice every week. I was also challenged by taking personal lessons in voice, piano, and guitar.  I was able to participate in leading worship regularly during Chapel, providing real world experience that helped build me into the leader that I am today. Now I'm a full time Worship Pastor and get to do what I love."
Darin ANDERS
2013, B.A. Worship Arts
Pastor of Worship and Creative Arts,
Westbrook Christian Church,  Bolingbrook IL

Have questions about Worship Arts?
Jared Ross
Chair of Worship Arts
D.W.S. Robert Webber Institute for Worship Studies
M.M.E. Wichita State University
B.S. Friends University
How to Apply
You'll hear from us each step of the way
Submit our easy, free
application
Click on "Apply" below to begin.
Complete
requirements
S

end your transcripts.

Complete your FAFSA.



Stand by for a
decision
Campus: We'll usually have a decision within 48 hours after your interview.
Online: A decision usally will be made within 48 hours.