Barclay College Answers the Call of the 21st Century

FOR EVERY STUDENT GRADUATING FROM NURSING PROGRAMS IN KANSAS THERE ARE 5 JOBS WAITING.
The needs were great and the opportunities even greater:
RNs are listed among the top occupations in terms of job growth through 2026.
For every student seat available in Kansas nursing programs there are three more students waiting.
For every student graduating from nursing programs in Kansas, there are five jobs waiting.
In Fall 2019, the Barclay College Board of Trustees initiated an aggressive vision to pursue accreditation for a Bachelors of Science in Nursing degree (BSN).
As Barclay College entered the decade of the 2020's, the question of what the Barclay College of the 21st century wouldlook like was lingering. In 2019, the Board of Trustees took a bold step to provide one answer to that question.
Barclay College is steered by the Quaker ethos that all are ministers. We believe the future requires us to inspire students to consider opportunities for ministry in professions and places where we have never dreamed of being.
Barclay College has long held agreements with other institutions for students to study nursing at partner schools while pursing bachelor's degrees on the Barclay College campus in other fields. But the nursing profession is moving toward the Bachelor of Science in Nursing (BSN) degree. It seemed wise for Barclay College to consider the upgraded RN to BSN Degree Completion program to address this need, especially with five community colleges in western Kansas that produce potential students through their RN programs. Additionally, Barclay College is the only accredited four-year institution in Southwest Kansas.


According to the Bureau of Labor Statistics' Employment
Projections 2016-2026, RN is listed among the top occupations in terms of job growth through 2026. The R.N. workforce is expected to grow from 2.9 million in 2016 to 3.4 million in 2026, an increase of 438,100 or 15%. The Bureau also projects the need for an additional 203,700 new RNs each year through 2026 to fill newly created positions and to replace retiring nurses.
"We absolutely support Barclay College's initiative to pursue accreditation toward a nursing program that could be so beneficial for the residents of Southwest Kansas! We stand ready to assist in any way we can."
SUSAN PAGE
Former President and CEO, Pratt Regional Medical Center
CAN YOU IMAGINE?
Barclay College sending ministry-minded nurses into the global nursing community, inspired by the life and teaching of Jesus Christ, prepared for effective Christian life, service, and leadership, grounded in a Friends tradition that advances a deeper understanding of and commitment
to the sanctity of life.
FRIENDS TRADITION IN HOLISTIC WELLNESS
Johns Hopkins Medical School (#2 ranked research medical school behind Harvard) was founded in 1876 (as a university and hospital) because of a donation from the estate of Johns Hopkins, a wealthy Quaker.
Elizabeth Fry started a nursing school in the 1800's in England. Her nurses were expected to treat the patient's spiritual needs as well as the physical needs. She inspired Florence Nightengale (the founder of modern nursing).
In July 2019, Kim Hansen, MSN/Ed, RN, CNE, was hired as the Dean of the Barclay College School of Nursing.
The opportunity was also challenging. The nursing program required more support in the way of simulators, equipment, and technology. While this was a very exciting development, it did boost a $300,000 fundraising goal to a $800,000 goal.
It was exciting to see God stirring new ideas and new ways of thinking about our mission. The Barclay College of the 21st century is taking shape.
"Both supporters and people in the medical profession affirm that an institution that is committed to both faith and healing has a relevant place in our culture and our world today," remarked President Frazier. "I think we are only seeing the beginning of what might be a new direction for the College. Holding to our deeply grounded roots in partnering a degree in nursing or any undergraduate medical profession and a degree in theology sets our students apart. They will become world-changers!"
The COVID Crisis: A Nursing Shortage
No one would have thought that a pandemic arising in 2020 would shake not only the lives of individuals, but the entire medical field. It only accentuated the need for a nursing program.

…the extraordinary number of people flooding U.S. hospitals has shined a spotlight on another crisis: the country's nursing shortage…By 2022, the nation needs 1.1 million new RNs to avoid a nursing shortage, according to the U.S. Bureau of Labor Statistics. "The Conversation," Nov. 20, 2020.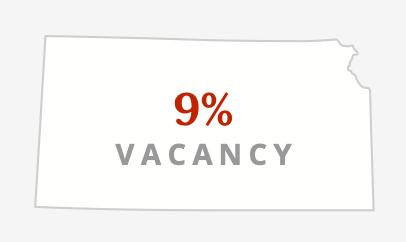 Hospitals throughout the state of Kansas report that 9% of RN positions are vacant. As COVID-19 cases continue to rise, hospitals and communities feel the strain. Care capacity continues to decrease with the lowest capacity in the Kansas City area, Northeast Kansas, and South- Central Kansas (Bernard, 2021)
Reference: Bernard, K. (2021). Kansas nurses cope with 'moral distress' as COVID creates hospital staffing shortages. The Kansas City Star. [source]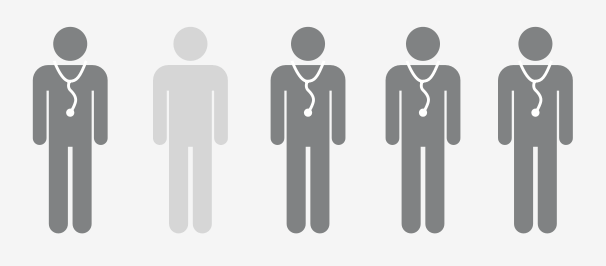 According to one Kansas doctor, one in five nurses across the country are leaving the profession or expected to leave as COVID-19 continues to be a problem. It creates even more issues at hospitals and leads to longer wait times in the emergency room.
"This is hands down the toughest surge the medical community has had to face since the pandemic began in 2020."
DR. STEVEN STITES
KU Health System

On Wednesday, more than a dozen health systems across Kansas sounded the alarm on critical staffing shortages. "If we could hire between 40-50 nursing staff tomorrow, we'd do it," said Dr. Robert Freelove, Salina Regional Health Center. (KSN.com, Jan. 6, 2022)
$1 MILLION RAISED TO FUND THE STARTUP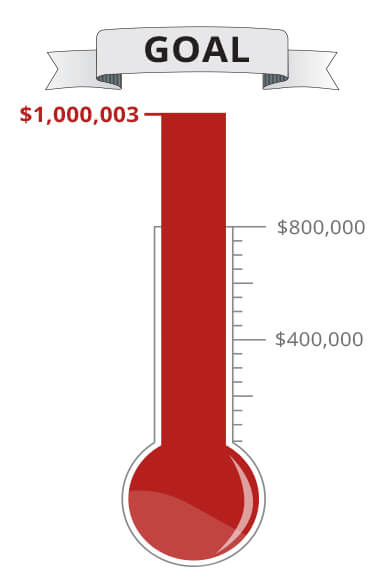 By December of 2020, we announced that over $1 million had been raised to fund the startup of the nursing program. This exceeded our $800,000 goal.
"The collective vision of our supporters, both private and business, is expanding the outreach of Barclay College and has been overwhelming. Together we are setting a new course to expand the message of the Good News to the world."
DR. ROYCE FRAZIER
President, Barclay College
In the summer of 2021, momentum continued to build as a team of nursing professionals from Pratt and Greensburg hospitals, recruited by Kim Hansen, met with an architectural team to discuss the details of what the skills laboratory, simulation hospital, medication room, control room, and supporting offices would be required for Barclay College's nursing program. 
Jackson Hall was chosen as the site to be remodeled for the nursing program. The skills laboratory provides a six-bed learning environment in which students will utilize low-fidelity manikins to apply theoretical concepts and skills needed to provide safe, quality, patient-centered care in a controlled setting. This is done to prepare students to perform basic nursing skills on live patients.
The simulation hospital provides a three-bed, safe, controlled hospital-like learning environment where students will utilize high-fidelity patient simulators to develop complex nursing skills in simulated crisis situations. Students will be able to make mistakes, correct those mistakes in real-time, and learn from them without fear of compromising patient safety. Students are also able to build upon the skills of prioritization, management, and delegation of patient care.
In the fall of 2021, Sherry Ward, MSN, APRN-CNS, was hired as an Affiliate Professor of Nursing.
RN-BSN ONLINE DEGREE COMPLETION PROGRAM APPROVED 
In May 2022, Barclay College received approval for the RN-BSN Degree Completion program from the Higher Learning Commission (HLC). The program is designed around high-quality professional nursing courses, taught by a faculty with over 34 years of combined nursing education experience. "The degree prepares Students for leadership, management, research, and administrative roles," said Kim Hansen, Dean of the School of Nursing. "As a faith- based college, the Barclay Online program offers an environment that integrates faith with nursing skills," she added.
The program will be offered Online and can be completed on a part-time or a full-time basis in as little as three semesters, culminating in a clinical practicum course synthesizing faith and professional nursing practice competencies.
KSBN APPROVES TRADITIONAL BSN DEGREE
In July 2022, the Kansas State Board of Nursing approved Barclay College to offer the traditional Bachelor of Science in Nursing degree. The program was then submitted to the Higher Learning Commission (HLC) and awaited approval.
HLC Approves Traditional BSN Program
In January 2023, Barclay College received approval for the traditional BSN program from the Higher Learning Commission (hlcommission.org), a regional accreditation agency recognized by the U.S. Department of Education.
"The Vision of the Barclay College School of Nursing is to be recognized as a center of excellence and innovation, enhancing global communities while sharing the love and teachings of Jesus Christ."
"Compelled by the life and teachings of Jesus Christ, the Mission of the Barclay College School of  Nursing is to graduate highly competent, ministry-minded nurse generalists who contribute to a diverse global community through effective Christian life, service, and leadership. This mission is grounded in a Friends tradition that advances a deeper understanding of human dignity and commitment to the sanctity of life."