Pastoral Ministry
Receive highest quality theological education partnered with experience in the field
What will I learn with a Pastoral Ministry Degree?
When you complete the Pastoral Ministry degree at Barclay College, you will be able to demonstrate the basic qualifications for serving as pastor of a local church and will have the foundation for a lifetime of developing ministerial skills.
You will be able to:
Understand your personal call into ministry, and explain the biblical purpose of the local church and the role of the pastor within the local
Use lessons from church history and current methods of pastoral ministry to develop a sound philosophy of local church
Develop an understanding of how one discerns God's vision for the future for a local congregation, how that vision is communicated, and how to mobilize the congregation for implementing activities by which the vision may be
Accurately interpret scripture, using sound methodology and a familiarity with New Testament
Craft and deliver sermons which help listeners apply biblical principles to the problems and possibilities they face in the twenty-first
Conduct specialized worship ceremonies such as weddings, funerals, dedications, baptisms and
Why should I come to Barclay College for a Pastor Ministry degree?
The development of your vocation and calling is an important part of our degree program. Professors consider one-on-one mentoring an important part of their responsibility. They will help you understand your calling and help you develop your gifts.
 When you study Pastoral Ministry at Barclay College will not only receive the highest quality theological education, but you will also have numerous opportunities to gain practical ministry experience, experience that simply isn't possible at larger schools.
What are alums of the program doing?
We have seen great success in the placement rates of our pastoral ministry majors, with our graduates going onto careers in youth ministry, pastoral ministry, parachurch organizations, and other non-profit organizations.
What is the career/job outlook?
Required Education
Must be ordained, graduate degree depending on congregation
Necessary Skills
Leadership, public speaking, empathy, ethics
Median Salary (2019)*
$48,815 for pastors
Job Outlook (2016-2026)**
8% growth for all clergy
Course Requirements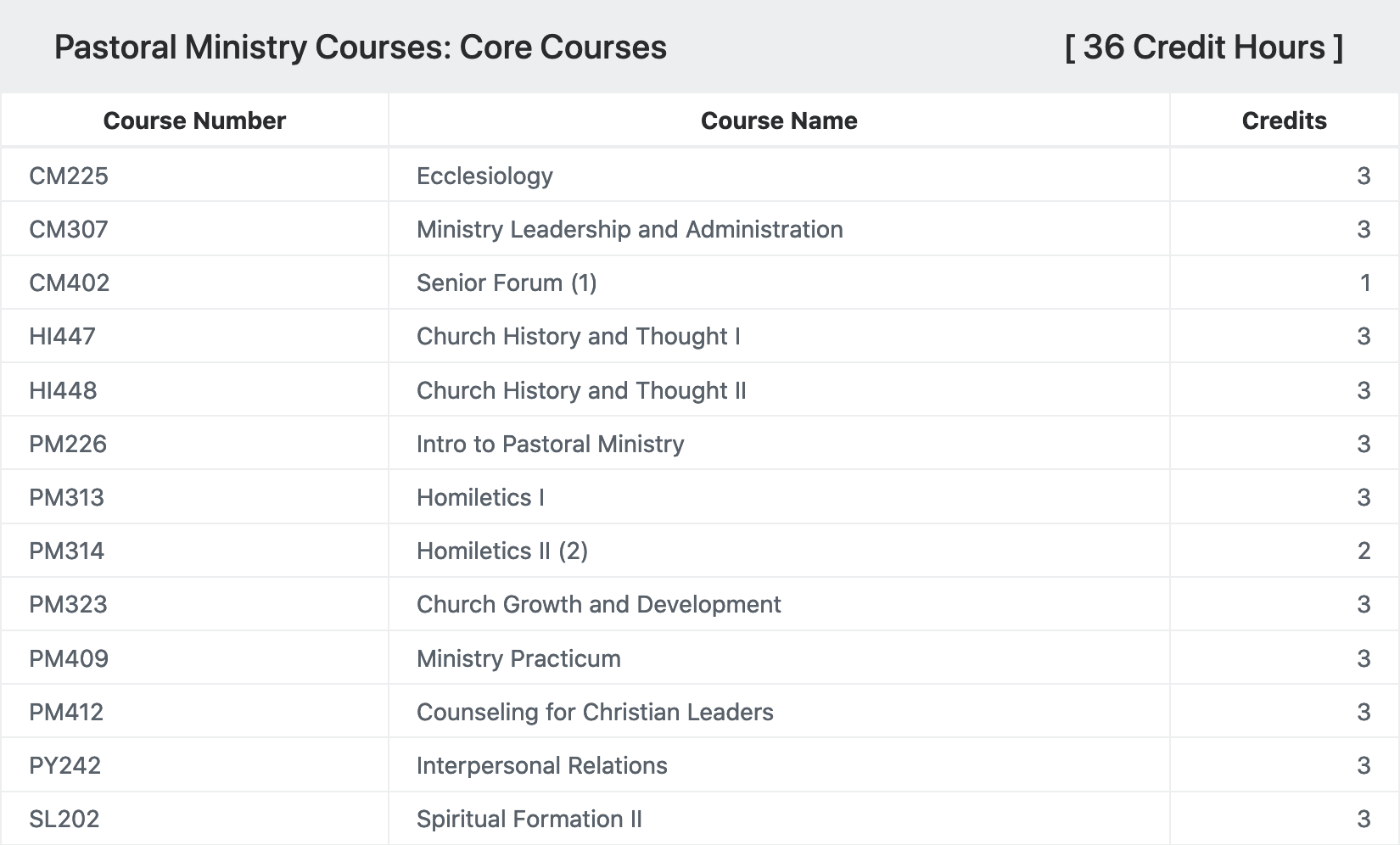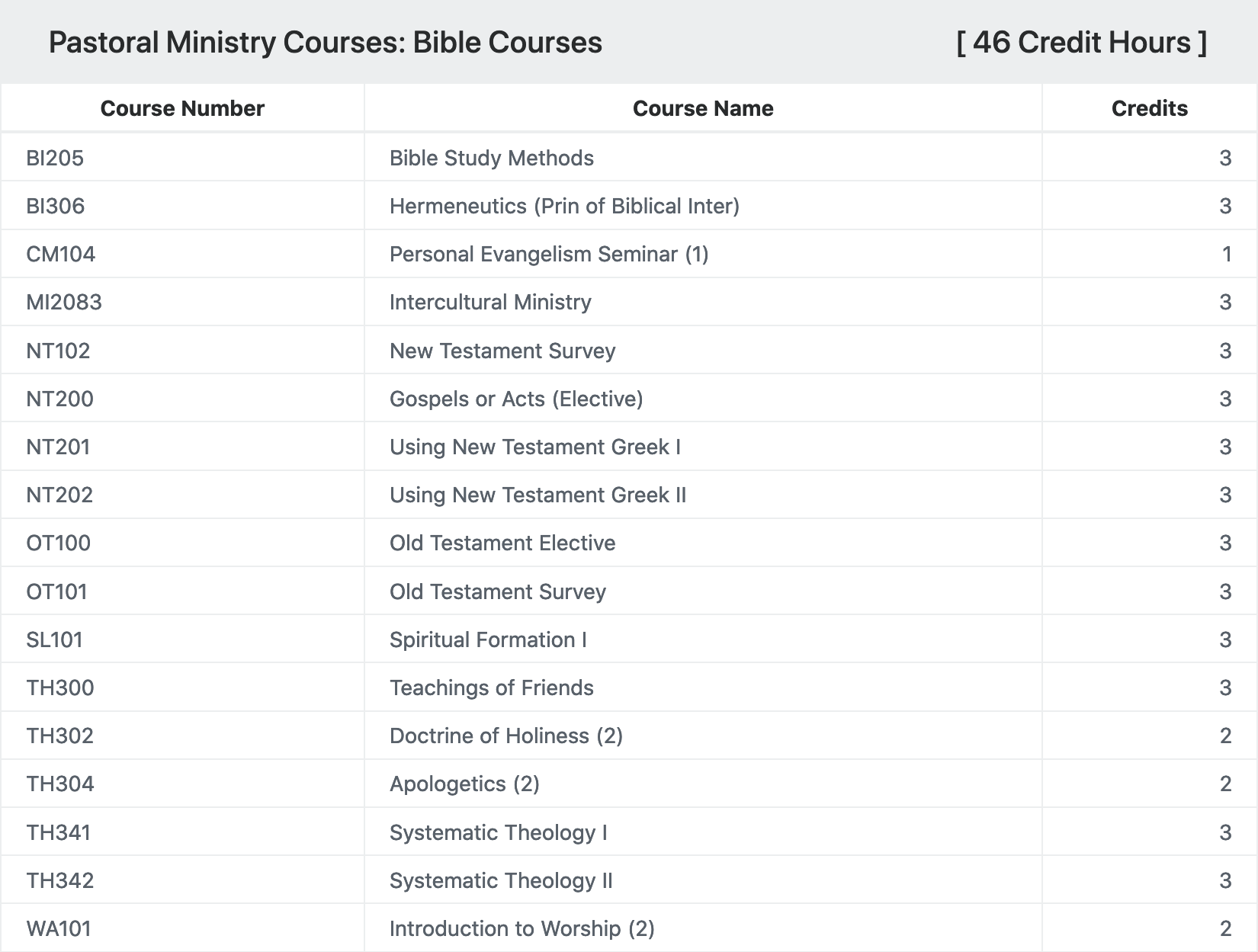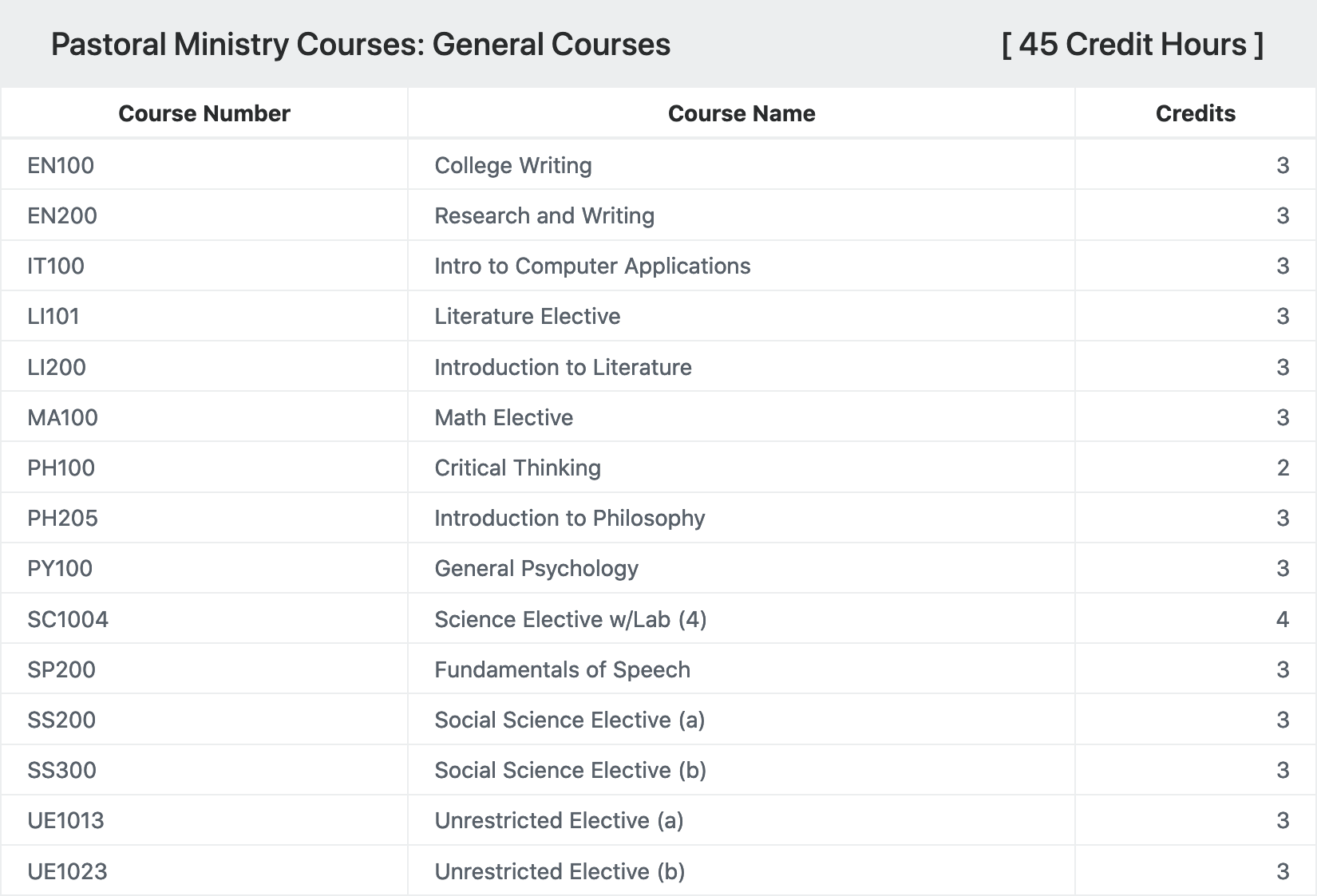 The Pastoral Ministry degree is great for anyone called into the ministry. The program integrates theology, pastoral counseling, Christian leadership, and preaching methods. All while asking the question, "How can this be applied to the local church?"
Corbin Kellum
Youth Pastor
Emmanuel Church, Abilene, KS
2018 B.S. Pastoral Ministry
Have questions about Pastoral Ministry?
Derek Brown
Chair of Pastoral Ministry
Ph.D. Johnson University
M.A.R. Liberty Baptist Theological Seminary
B.A. Barclay College
* According to The Bureau of Labor Statistics (BLS)
+8%
Growth for all clergy*
Between 2016 and 2026
$48,815
Median salary for pastor (2019)*
How to Apply
You'll hear from us each step of the way
Submit our easy, free
application
Click on "Apply" below to begin.
Complete
requirements
S

end your transcripts.

Complete your FAFSA.



Stand by for a
decision
Campus: We'll usually have a decision within 48 hours after your interview.
Online: A decision usally will be made within 48 hours.