We now provide
LOGOS Bible Software
The School of Graduate Studies is taking a huge leap forward by providing LOGOS Bible Software (LBS) to all our graduate students and faculty.
LOGOS is a robust and versatile Bible software that will prove to be an excellent tool for your academic research, personal Bible study, and professional growth. LBS also offers you much-needed library resources for your course of study and for your ministry after graduation. Your LBS license will provide you with access to:

LOGOS 9 Academic Feature set worth $3927

LOGOS 9 Full Feature Upgrade, with 445 resources/books worth $7018

The Association for Biblical Higher Education (ABHE) Essentials Library worth $3000
In other words, to invest in this level of software and library resources separately would cost nearly $14,000!
This software comes at no additional cost to you, and it belongs to you after you complete your degree.
I was excited to hear that Barclay College has recently partnered with Logos Bible Software! As someone who has been using and recommending Logos for the past 7 years, I'm definitely a fan. I've found Logos to be an excellent resource that improves my teaching, preaching, scholarship, and personal Bible study. As with any new software, there is a bit of a learning curve at first. But it is well worth the effort, and I'm looking forward to utilizing many Logos resources in my Barclay classes!"
Steve Mann, Ph.D.
Old Testament Professor
Barclay College School of Graduate Studies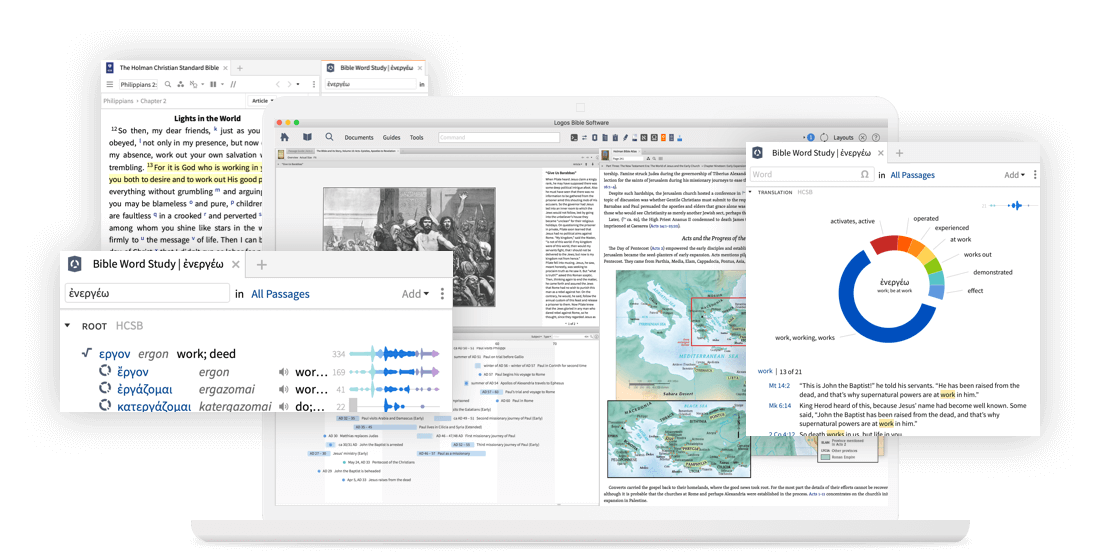 Ingenious Exegesis
This special version of LOGOS comes with a digital library of resources specially selected to help you crush your next term paper.
Love at First Cite
Say goodbye to the frantic, last-minute search for bibliographic info. LOGOS cites everything for you as you paste quotes into research documents.
Plenty to Greek Out On
LOGOS will help you master Greek and Hebrew. It shows you a word's meaning—and  even how to parse it — in a few clicks.
Always Hit the Right Note
Organize all your research in one place. A robust note-taking system is built right in, and it's made with the unique needs of Bible and theology students.