Worship Arts
There is not another area of ministry in the rich history of Barclay College that has so broadly impacted the lives of students and constituents than that of ministry through music. Today students can participate in Concert Choir, BC Singers, Worship Teams, Private Lessons, Music, Theatre, Stagecraft, Acting Class, Sound and Media, Dance Lessons, and Stage Management.
Jared Ross, Director of Worship Arts, began his tenure at Barclay College in the fall of 2000. He directed the Concert Choir from 2000 – 2020 traveling to many area churches and taking the choir on tour to Colorado, Wyoming, Idaho, Oregon, California, Arizona, Oklahoma, Texas, Missouri, Kansas, Illinois, Indiana, Ohio, and Iowa. Dr. Ross also organizes student led worship teams for weekly chapel gatherings on campus and teaches classes on music and worship theology, along with private lessons in guitar, bass guitar, and drums.
Jared Ross
Chair of Worship Arts
Jared earned a Bachelor's in Music Education from Friends University, a Master's in Music Education from Wichita State University and a Doctorate in Worship Studies from the Robert E. Webber Institute for Worship Studies in Jacksonville, Florida.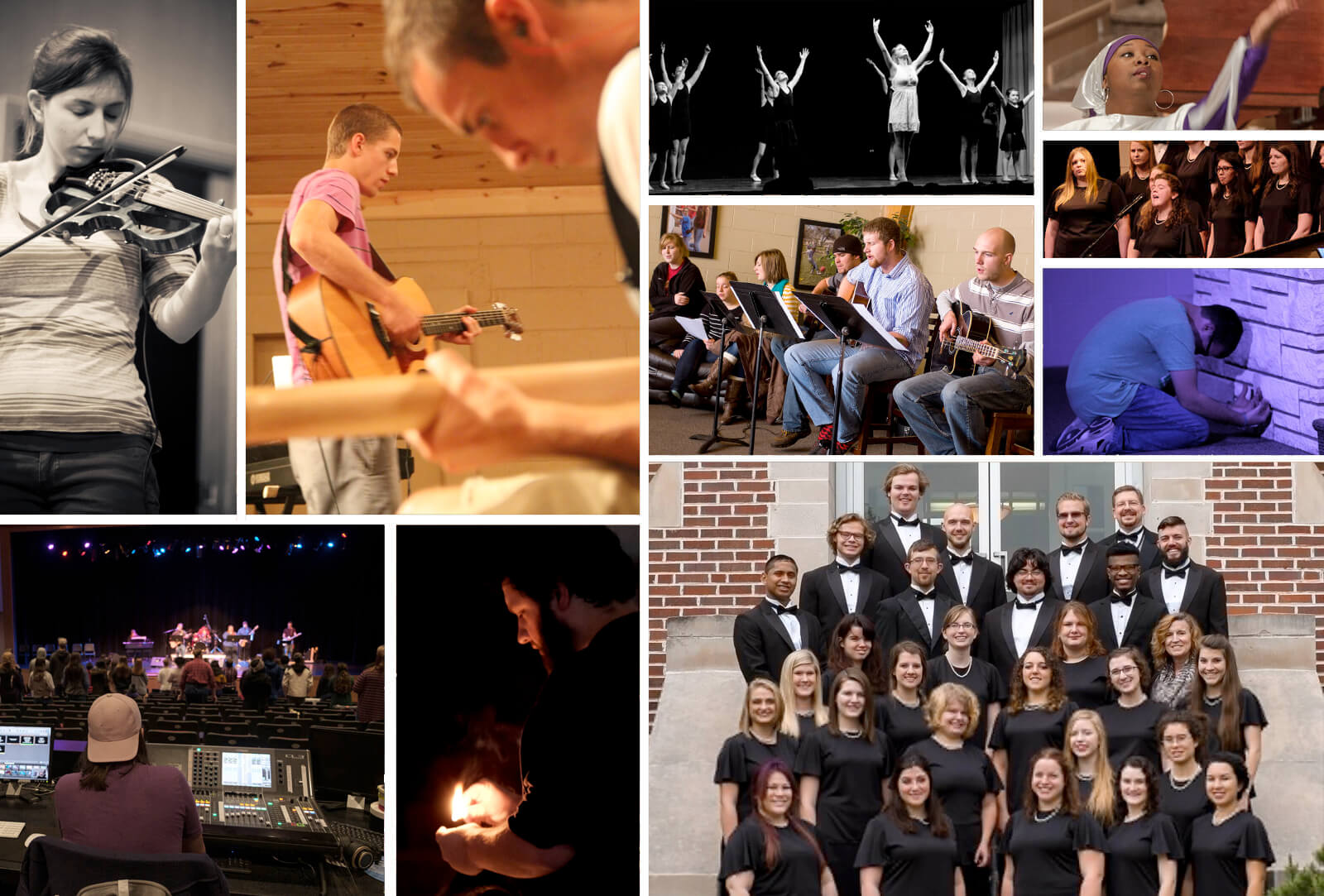 Pursuing the Worship Arts degree set me up for success. The music theory courses were some of the most helpful. They taught me all the rules (and exceptions) that I put into practice every week. I was also challenged by taking personal lessons in voice, piano, and guitar.  I was able to participate in leading worship regularly during Chapel, providing real world experience that helped build me into the leader that I am today. Now I'm a full time Worship Pastor and get to do what I love."
Darin ANDERS
2013, B.A. Worship Arts
Pastor of Worship and Creative Arts,
Westbrook Christian Church,  Bolingbrook IL