What is the Mini-Missions Conference?
Each fall a Missions Conference is held on campus that offers an opportunity to hear from
guest speakers and interact with a wide variety of cross-cultural missionaries as they challenge us to become fully engaged in the work of the Great Commission both here at home and around the world.
When is the Mini-Missions Conference?
October 13-15, 2020
About Our Speaker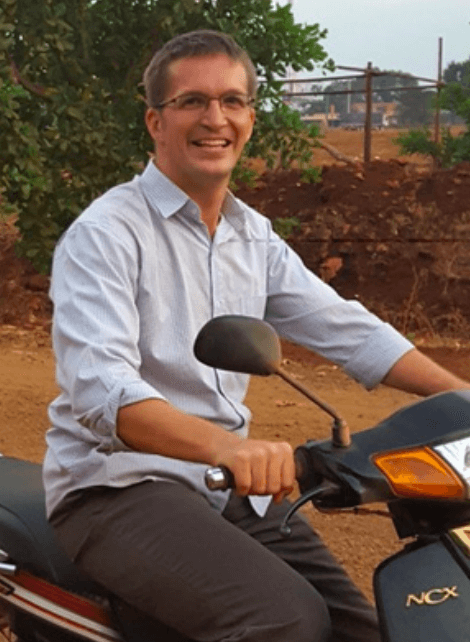 Nathan Martin grew up in North Iowa attending Riverside Friends Church in Mason City. He also met his wife Brianna in Mason City, IA during high school. Some of their earliest conversations wrestled with ideas of poverty, Christian responsibility, and God's love for the peoples of the world. Nathan attended Northwestern College in Orange City, IA where he majored in Sociology, competed for the wrestling team, and was active in the international club. Nathan and Brianna were married in 1999. Following Northwestern, they went
to study at Gordon-Conwell Theological Seminary near Boston, MA. The Martins were first compelled by the story of Cambodia during seminary. In their last year, they moved to a suburb of Boston where several thousand Cambodian refugees lived where they learned about Cambodian culture and life. Following seminary, the Martins pastored 3 years in a rural church in Iowa. Then in 2009, the Martin family of Nathan, Brianna, and their two boys, Caleb and Jonah moved from the cornfields of Iowa to the rice paddies of Snoul, Cambodia to serve as missionaries with OMF International. While in Cambodia, the Martins served in ministries of visitation, church planting, children's ministry, and also worked closely with the Cambodian Department of Education to foster literacy and rural libraries. The Martins moved back to North Iowa in 2019 and now Nathan is a regional mobilization manager for Overseas Missionary Fellowship. Nathan is excited to help the church connect with the world.
Schedule
Tuesday, October 13, Chapel 10:50 AM – God's heart for the Nations
Tuesday, October 13, South Atrium 7 PM – Racial Reconciliation and Missions
Wednesday, October 14, South Atrium 8 PM – What is missionary life like?
Thursday, October 15, Chapel 10:50 AM – Missions is not a solitary effort: A case study of a house Church in Snoul, Cambodia.