Packing for college can be one of the most daunting tasks for both parent and child as you both prepare for the college journey. It's not just about what to pack but how to pack.
---
In the weeks leading up to my move to Barclay College, I started the task of packing for college. My mom already printed a list of what we needed for my dorm room–a mini-fridge, twin XL sheets, and much, much more.
After a while, the only thought going through my head was, "How are we going to get all of this from Washington state to Kansas?" Thankfully, my mom and I learned some tips and tricks from other families to make the college move a bit less stressful.
Packing for your first year in your college dorms doesn't need to be a headache. Here are some great tips to help you pack like a college pro!
1.Talk to Your Roommate
Talk to your new roommate before Move-In Day to figure out who's brining what. Believe it or not, you don't need two TV's or mini-fridges! Take time to divide the list and make your packing a bit lighter.
2. Label Everything
Help keep everything together by labeling your boxes! Finding what you need will be a bit easier since you can just look on the side of the box. Painters tape and a marker are a great way to know where everything's at.
3. Utilize Store Pick-Up
Most stores nowadays will let you place orders for pick-up. This can help you save space if you're moving across the country to attend college. Some of those big ticket items can be picked up when you get nearer to your campus.
If you're needing more of the online delivery route, Amazon offers Prime Student! Get great deals on items and have them shipped straight to your college to make packing a bit lighter.
4. Invest in Quality
Don't be afraid to invest in the dorm essentials that you will need for the next four years. It can be tempting to just get the cheaper deal, but it will not pay off in the long run. By investing in your belongings now, you'll be saving later!
5. Storage Items as Packing Boxes
It can be hard to find moving boxes for all your belongings. On top of that, you risk boxes falling apart, getting smushed, and so on. Use items you are already bringing with you, like a suitcase or plastic dresser, to pack your stuff! This will save space and keep it all a bit safer.
6. Don't Overpack
It can be tempting to bring all of your clothes and more so you're prepared for everything. However this can easily fill up in space in the car as well as your dorm room.
School breaks are the best times to swap out your summer shorts for a winter jacket. Bring the clothes you know you'll need now and feel free to swap out later!
7. Reach out to your Resident Team
You will have questions about the packing list, dorm room dimensions, the bathroom situation, and so much more. Never be afraid to reach out to your Resident Life team with any questions about what to bring or what to expect! They are here to help you on this journey in any way they can.
I was afraid to reach out to anyone with the questions my mom was asking about packing since I thought I had to know everything. Thankfully, the Resident Life team at Barclay College was extremely helpful with any questions we had along the way. They made the process a lot easier for us and helped me start college on the right foot.
Packing for college can be one of the most stressful parts of the college journey. But being prepared now sets you up for long-term college success!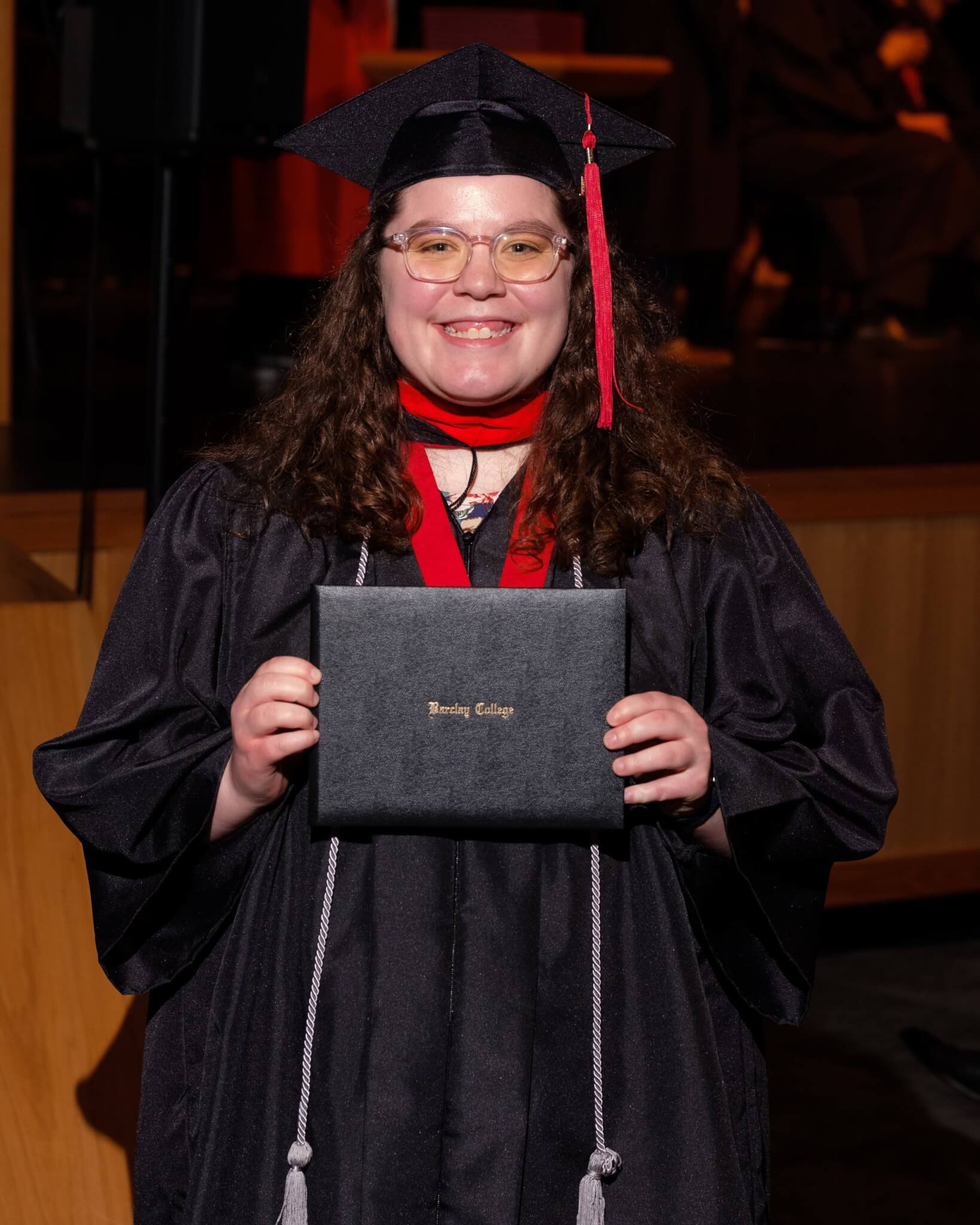 Kaleigh Smallbeck is a graduate of Barclay College (Spring 2021). She came to Haviland from Tacoma, Washington in Fall of 2017. After graduation, Kaleigh was brought on to work in Barclay's marketing department. She loves to share about her college (and Barclay) experience with prospective students as they prepare for this next step in their life!