Figuring out how to afford college can be scary, but knowing what to expect can help you navigate the process with confidence. Over the last four years, I've had the privilege of working with college students in the financial services office of Barclay College in Haviland, Kanas. One of the greatest joys of the job has been encountering students in different walks of life and helping them find ways over the financial hurdles of their college experience. I've seen students who are ready to throw in the towel on their college dreams because they don't know the resources available to them or who to ask for help. One of my roles in this position is to be a problem solver, and you'll find that is true of the people who work in your school's financial aid or business services office. They want to help you figure out all the moving pieces of your unique situation, so don't be afraid to call or email with any questions. While there's no replacement for that one-on-one connection, here are a few basics to start with to help make affording your college goals as painless as possible.
Start with a full-tuition scholarship
Look for a full-tuition scholarship like the one offered for students living on campus at Barclay College. While not all schools offer such a big jump-start to affording college, it sure can go a long way toward making this big investment affordable.
Find a school with competitive rates.
It goes without saying that not all college bills are created equal, but there's no reason to deny yourself a college education just because you can't afford ivy-league tuition. You can get an excellent education at a school that keeps their costs low to make education as accessible as possible. If you can find a school with competitive rates AND a Full-Tuition Scholarship – even better!
Apply for scholarships.
Search the web for opportunities and apply for as many as you can. And make sure to check with local organizations, such as your church, high school, or Kiwanis club to see what scholarships they have available to help their local students succeed.
Fill out your FAFSA.
You may be eligible for federal grants, like Pell Grant, or even state grants if you live in the state where you attend school, that you will not be required to pay back after you graduate. The FAFSA also offers your first line for student loans to help pay what grants and scholarships won't cover. Find the FAFSA here.
Seek out private loans.
These can come from big lenders or from your local credit union, but if you owe a balance you can't afford to pay right away, seeking this financial support is a must, as most colleges will not let you continue to move forward in your education with an outstanding balance due. See what loans are available.
Get comfortable with the Financial Aid Office.
The financial services team at the school you choose will want to see you succeed as a whole student – that includes getting an education AND being able to pay for it so that you can continue without interruption. They will be your best resources to help you find the solutions available to you when you aren't sure what to do.
NOT paying is NOT an option.
Finally, remember that NOT paying your college is NOT an option. As mentioned before, most colleges will require you to pay in full for each semester before moving on to the next semester. Just because you didn't pay your balance to the school, doesn't mean your school wanted to give you a loan for that balance. So when you confront this challenge, keep in mind that colleges have bills to pay too – they need those tuition dollars in order to provide the services you and other students expect from your school. Doing your part to understand your college investment and how to afford college helps keep you financially savvy by eliminating questions about who and what you owe while helping you move forward through your college education without interruption due to lack of finances. What's more, understanding how to meet your financial obligation to your college helps keep college available to you and other students learning with you.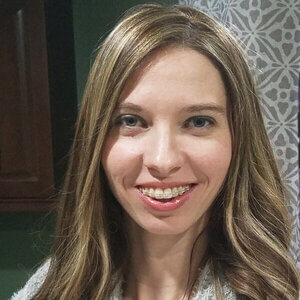 by Elaina Halverstadt, Accounts Receivable Specialist, Barclay College