The first African American woman police officer in the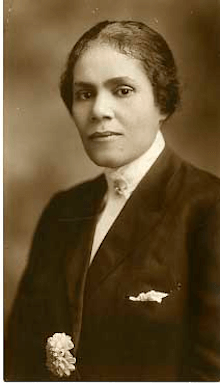 United States is presumed to be Georgia Ann Robinson, and she had a Kansas connection. Officer Robinson was orphaned as an infant in Louisiana, came under the care of her older sister for a few years, and then was placed into a Catholic convent.  It was through the abbey she made her way to Kansas. Here, Georgia worked as a governess, married a Leavenworth City native, Morgan Robinson, was active in many community organizations, and served as a leader in women's suffrage in Kansas (Bryan). The Topeka Plain-dealer reported in 1906, the couple had a daughter named Marian (Bricklin).
Due to the start of World War I, the Robinsons moved from Kansas to Los Angeles. Literature does not indicate Morgan's interest in the War at the time. Perhaps he and Georgia heard about the shortage of justice workers due to men enlisting to fight and thought they could assist in the labor force. Shortly after arriving in Los Angeles, Georgia began volunteer work at the Los Angeles Police Department [LAPD]. In 1916, after serving for three years as a helper, the LAPD appointed her to become a full-time police officer (LA Almanac).
As she was sometimes called by her co-workers, Officer Robinson, or Robbie, worked as a jailer, juvenile officer, and homicide investigator for the LAPD. She assisted in starting up social agencies and shelters for African American women and children in the Los Angeles area. She would often bring them into her home for extended periods when they had nowhere else to go (Ibid). Robbie's hope to one day return to Kansas to be with the only family she only really knew never came to be due to a job-related injury. In 1928, her career as a police officer ended after suffering a severe head injury while breaking up a jailhouse fight between two drunken female inmates. Her head was smashed repeatedly against the bars of the cell, and one of the girls grabbed Officer Robinson's keys and shoved them into her eyes. The injuries caused her to lose her eyesight (Bricklin).
Officer Robinson told Ebony Magazine in 1954, "I have no regrets. I did not need my eyes any longer. I had seen all there was to see, and now I know what I must do" (Bryan).  She continued to serve her community through social justice work and sought the end of segregated schools and recreation places in the Los Angeles area. Her primary activism was with the Sojourner Truth Organization, which she became acquainted with during her time in Kansas (Pope-Levison). Officer Robinson established the Sojourner Truth Home for destitute women and girls in Los Angeles, which is still in operation today (Bryan).  Thank you for a life well-lived, Officer Robinson!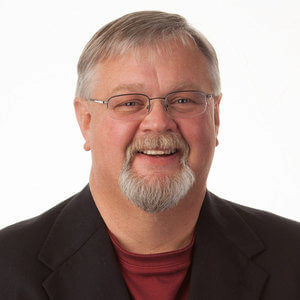 Dr. Adrian Halverstadt has worked with law enforcement, serving as a chaplain, counselor, and life skills coordinator; the court system, assisting in inmate reintegration, rehabilitation, and restorative justice resources; and corrections as a prison chaplain, inmate educator, and life skills coordinator.  He earned a Ph.D. from Trinity Theological Seminary – University of Liverpool, a M.A. from Huntington University & G.C. American Public University, and a B.S. from Fort Wayne Bible College. He currently serves as Chair of the Criminal Justice program at Barclay College.
References
Bricklin, J. (2018, 1, 2).  Georgia Ann Hill Robinson: The LAPD's First African American Policewoman.  doi: https://doi.org/10.1525/ch.2018.95.1.54
Bryan, E. (2016, 3, 19).  Georgia Ann Hill Robinson. Retrieved from  https://www.blackpast.org/african-american-history/robinson-georgia-ann-hill-1879-1961/
LA Almanac (2022, 1. 31). Georgia Ann Robinson: A pioneer African American police officer. Retrieved from http://www.laalmanac.com/crime/cr73c.php
Pope-Levison, P. (2007, 1, 21).  Sojourner Truth. Retrieved from https://www.blackpast.org/african-american-history/truth-sojourner-isabella-baumfree-ca-1797-1883/