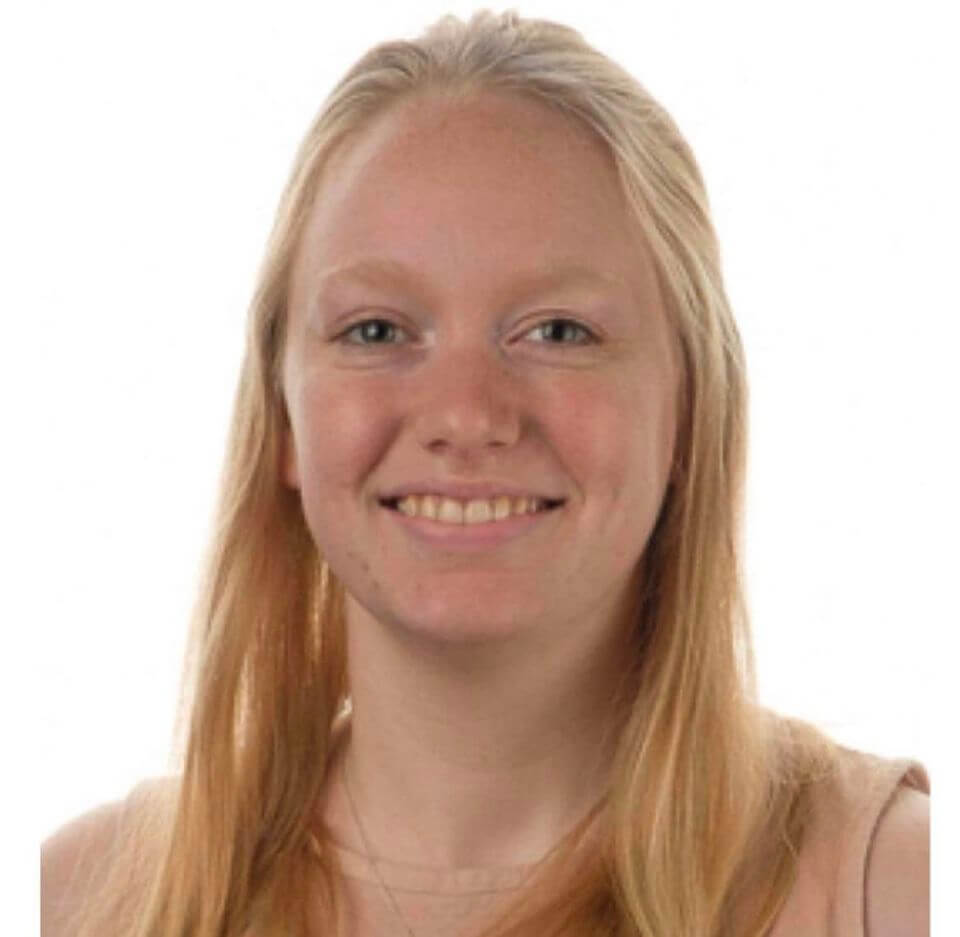 Liz Johnson is a senior at Barclay College and plays "Ella," also known as" Cinderella," in Barclay College's production of Rogers and Hammerstein's Cinderella. Theater Kansas (https://www.facebook.com/theatrekansas/) recently interviewed her. Here are a few words with Liz and her thoughts on theatre at Barclay College.
TK: What have been theatrical highlights for you during your time at Barclay College?
LJ: Through my time at Barclay, I have loved learning how to tap and swing dance for several of the shows I have been part of. I've been in MARY POPPINS, NEWSIES, ALL TOGETHER NOW, THE LION THE WITCH AND THE WARDROBE, and now CINDERELLA. While MARY POPPINS is special because it was my first musical, NEWSIES has been my biggest highlight because of the music and dances. I loved being part of the ensemble and getting to be a part of the show. I loved being one of the Chimney Sweeps and making the magic of MARY POPPINS happen on stage, and now I am really loving having a role in CINDERELLA and getting to work on it with our great cast and crew.
TK: Describe how this version of CINDERELLA differs in any way from the traditional tale.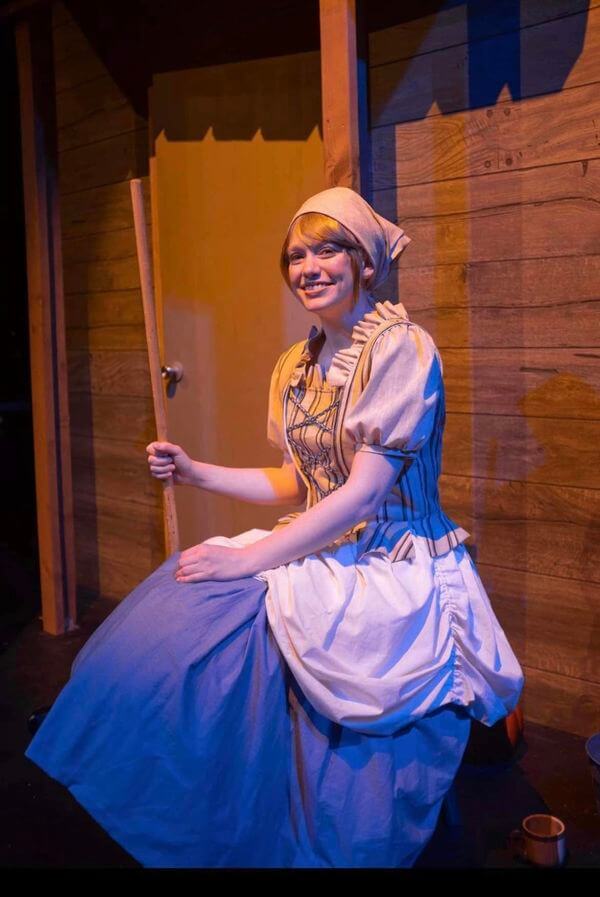 LJ: This version of CINDERELLA is different in that there is more depth to the individual characters. There are some redemption arcs that happen in this show that are not necessarily part of the story we are all familiar with. There are strong themes of friendship between some of the characters and, overall, I would say the characters have more dimension and background to them than in the classic tale. It also has some really great humor throughout and some unique twists.
TK: What have you enjoyed about playing Ella? What have you found to be challenging?
LJ: In playing Ella, I have really enjoyed learning how to connect with a more complex character. In the past I have always had either crazy, zany roles or very serious ones. In this show, Ella has a sweetness and there is more to her than is seen on the surface, which I have enjoyed learning how to play. The most challenging thing for me is that sweet side of her character. I'm a very blunt, straightforward person, so I've had to learn how to soften that to fit the character.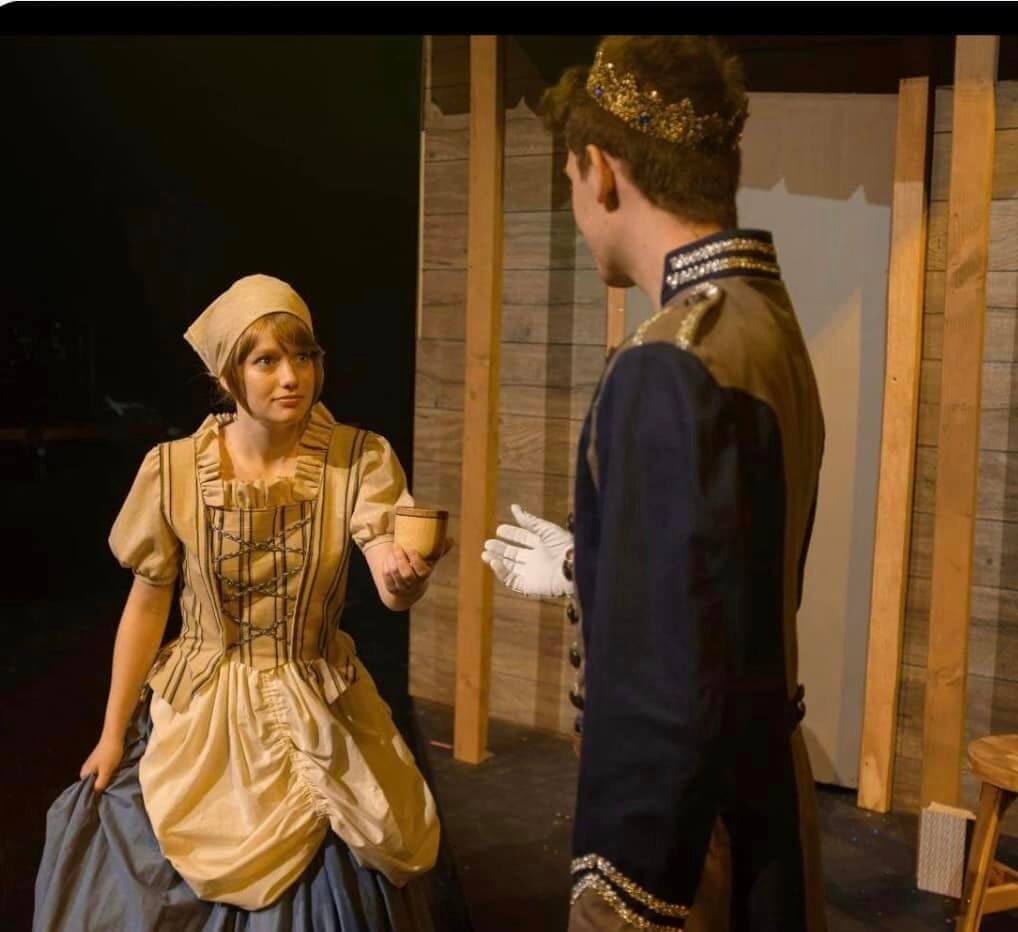 TK: Describe a favorite song of yours to sing and why?
LJ: My favorite song to sing in this show is "Loneliness of Evening" because it's a male/female duet with some really beautiful harmonies. Another song I really enjoy is "A Lovely Night," which is sung with the stepfamily. The song is a lot of fun, and I get to interact with the ladies playing the stepmother and stepsisters. I always enjoy singing it with them.
TK: As you emerge from Barclay's performing arts program, describe ways in which you have grown.
LJ: Not only have my dancing and singing skills increased exponentially, but I've been able to connect with people in a different way. There's something about being part of a show that connects people and builds friendships, even when you barely see each other outside of rehearsals. I've been able to learn new skills and to share and create something with people I may not have ever known otherwise, which makes me realize how important it is to be involved with community and to reach out to others.
Learn more about Barclay College's Theatre program at https://www.barclaycollege.edu/community/campus/fine-arts/theatre/.