"The Sound Case" training to help parents and teachers of dyslexic children or children with reading difficulties will be offered at Barclay College January 17 and 18, 2023, from 9 a.m. to 4 p.m. The training will be given by Tammy Kofford from the Philips Fundamental Learning Center in Wichita. Cost is $200/person and includes a box of resources for each registrant.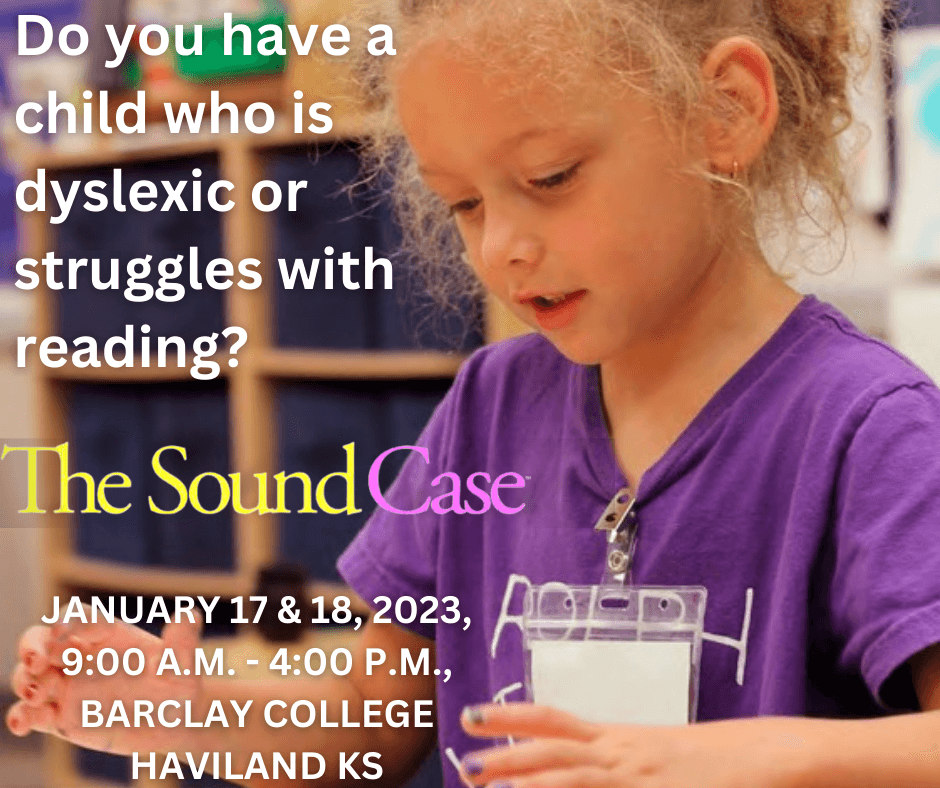 Enroll by calling Sydney at 316-684-7323. Seating is limited.
"The Sound Case" uses essential sounds and letter relationships in engaging lessons for ages five and up designed around high-interest children's books. Chelle Leininger, Chair of the Elementary Education Program at Barclay College, says, "It is a highly effective curriculum appropriate for teachers, paras, and parents. It is based on the science of reading and may be used to teach reading, writing, and spelling to all children, including those with dyslexia."
Researchers say that one out of five children have dyslexia and 66 percent of fourth graders nationally are unable to read at grade level. Learning to read can turn into a lifelong issue if not started now. An experienced academic language therapist says of  "The Sound Case, "The progress we've seen our struggling kids make has been nothing short of amazing." See more at: funlearn.org/soundcase.
For more information contact: Chelle Leininger, Barclay College, Teacher Education Unit Chair & Professor. 620-862-5252 x124, chelle.leininger@barclaycollege.edu