Bible and Theology
Become equipped for Christian Ministry
What will I learn with a Bible and Theology Degree?
A Bible and Theology degree from Barclay College will help you develop a strong foundation for a life-long learning in biblical studies. During this program you will accomplish these tasks:
Design a sound hermeneutical framework for scripture.
Investigate the major theological paradigms within Christianity.
Critique historical events and corresponding theological movements within their context.
Why should I come to Barclay College for a Bible and Theology Degree?
When you study at Barclay College you will become equipped to use your diverse gifts, and you will have the flexibility to explore a wide variety of ministry contexts. The program offers a number of ministry electives so you can team with your adviser to explore vocational ministry interests. This degree is also a great platform for those who want to pursue graduate studies.
How can I use a Bible and Theology degree?
With a Bible and Theology degree you are a candidate to be employed in all capacities within various church contexts (pastors, youth pastors, worship pastors, small group leaders, church planters, missions, etc). In addition, you can consider employment with nonprofit organizations, serving in various philanthropic environments focused on promoting peacemaking, serving people with disabilities, helping people with addiction, homeless ministries and more.
What is the career/job outlook?
The U.S. Bureau of Labor Statistics
shows that the industry has grown in the long term (8.8% over the last five years and 4.9% over the last 5 years), but is expected to plateau.
Job openings for those directly related to theology are low, but "generalist" employment (i.e., non-profits, etc.) is incredibly high. 
What are alums of the program doing?
Several Bible & Theology graduates are continuing their education in quality graduate programs across the country and excelling, many with substantial advanced standing in their programs. Currently we have Bible Theology majors serving as mental health professionals, as workers and executives in nonprofit organizations, and in all types of roles in church and parachurch ministries (pastors, youth workers, worship pastors, leading discipleship programs, etc.).
Course Requirements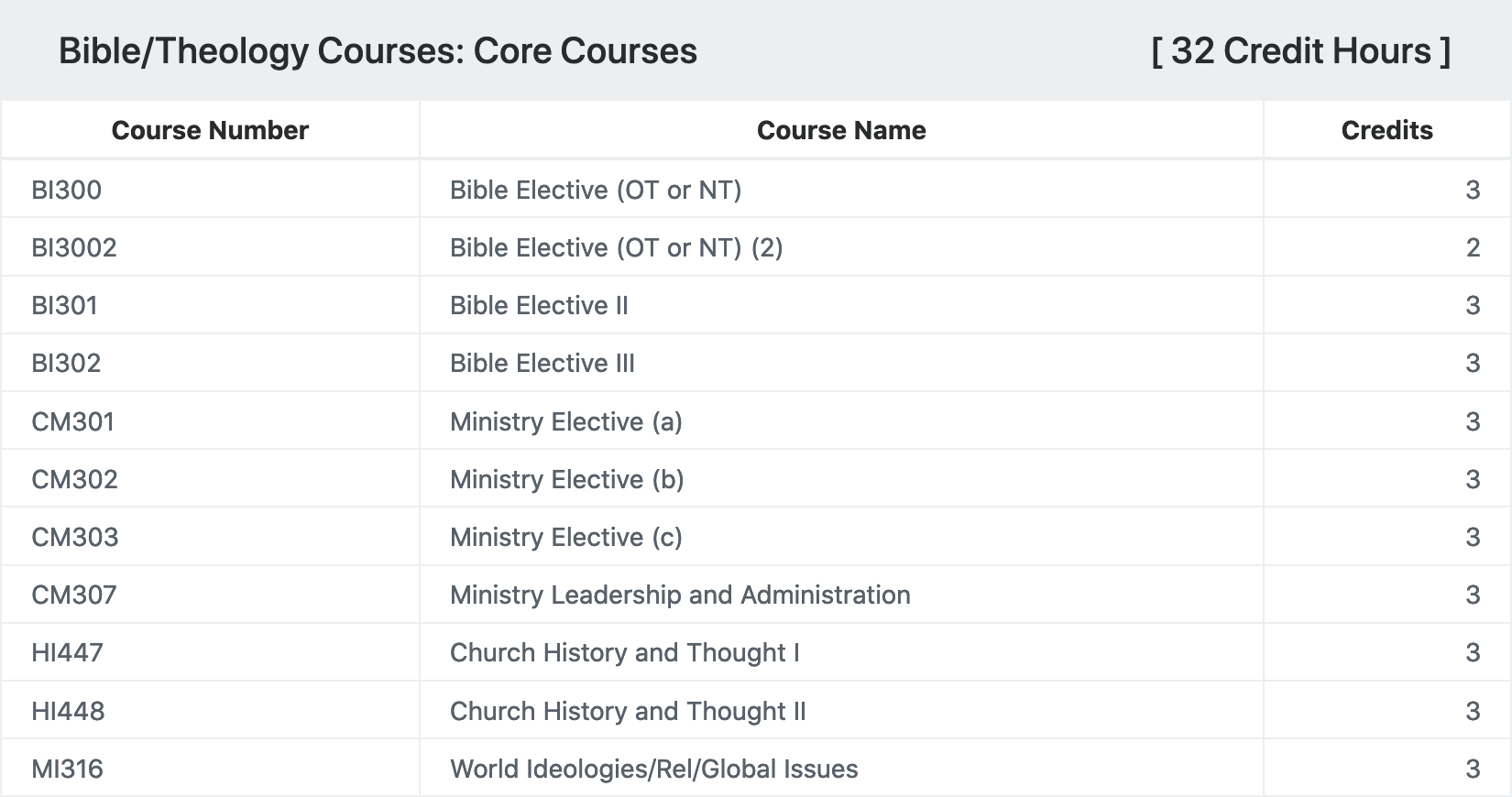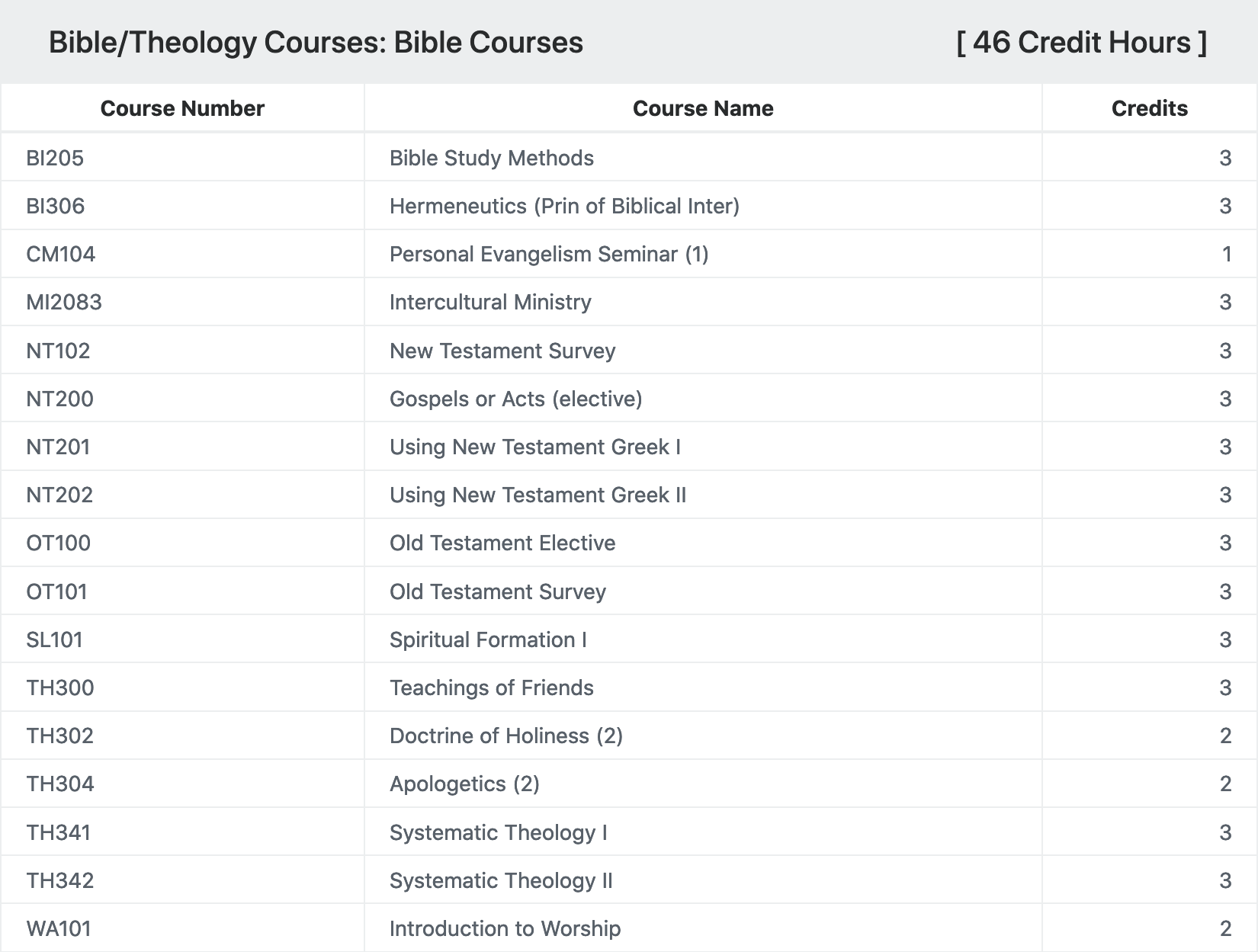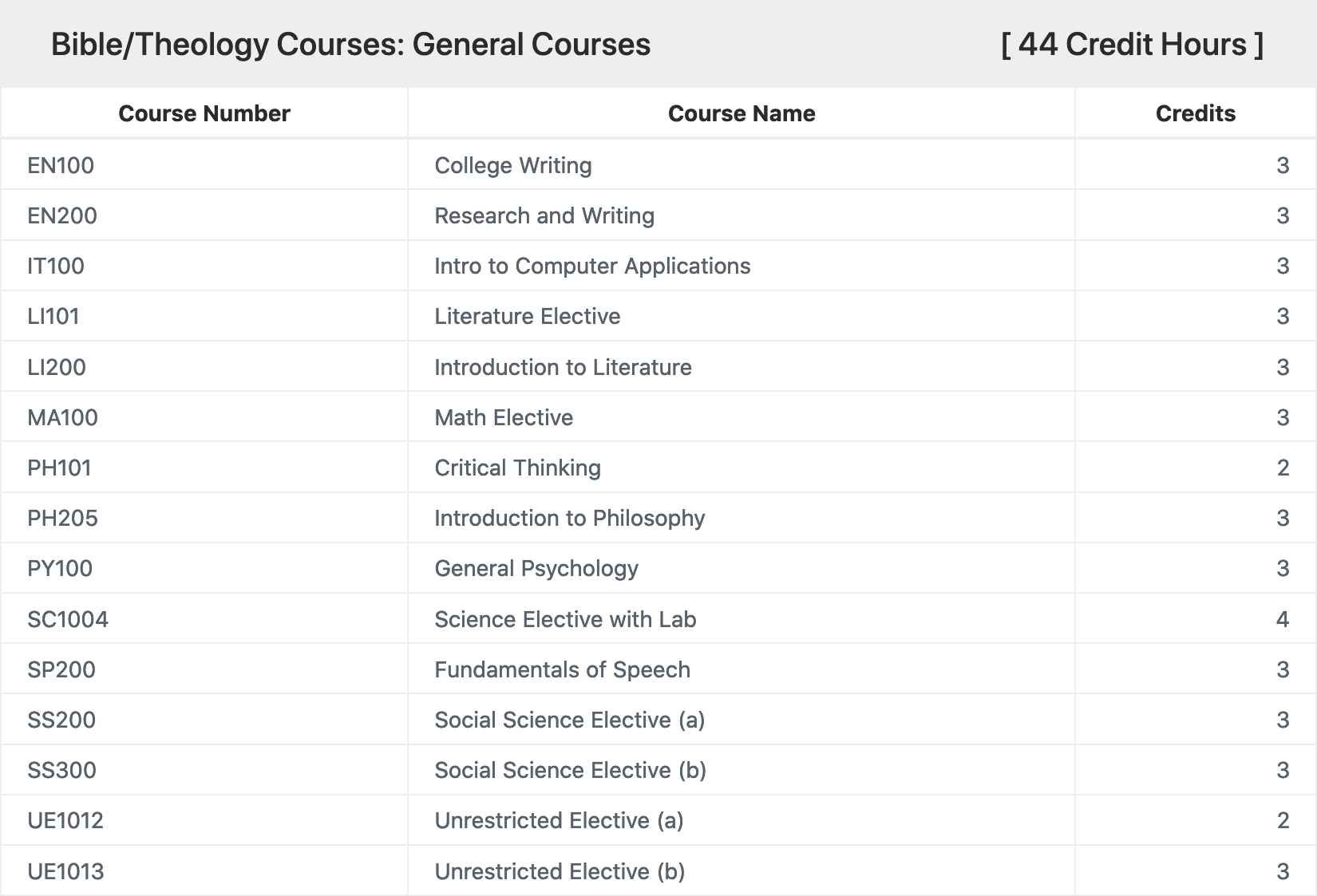 * According to The Bureau of Labor Statistics (BLS)
+8.8%
Growth for jobs related to theology*
Over the last 5 years
10 year forecast
Higher demand for "generalists" (i.e. non-profits, etc.)
How to Apply
You'll hear from us each step of the way
Submit our easy, free
application
Click on "Apply" below to begin.
Complete
requirements
S

end your transcripts.

Complete your FAFSA.



Stand by for a
decision
Campus: We'll usually have a decision within 48 hours after your interview.
Online: A decision usally will be made within 48 hours.
The Bible and Theology program at Barclay College has helped me understand the overarching story Scripture: a story of redemption and restoration. The program helped me see myself in that story and realize that I am a coauthor with God in His Divine Story."
Aaron Kick
Youth Ministry and College Internship Director,
Psychosocial Rehabilitation Specialist (PRS)
2020, B.A. Bible & Theology
Have questions about our Bible and Theology degree?
Joshua Bunce
Chair of Bible & Theology
M.Div. George Fox Evangelical Seminary
B.S. Barclay College